PSY/OPS offers a small selection of free fonts. Featuring the Crash Numbering, Bitblox, and Faceplate typefaces. Click on the images below for more information and download links.
If you are interested in more PSY/OPS typefaces check out our full store. Featuring an eclectic range of fonts. Our terms and pricing are friendly, progressive and clear — written with your needs in mind. Every PSY/OPS license lasts a lifetime, so no need to renew down the road. We offer balance pricing, so you get full credit for any license purchases you'd like to upgrade later. Need a new copy of a font you licensed from us years ago? No problem, the file's on its way. We're flexible and friendly, so if you don't see what you need here just contact us. We'll do what we can to ensure your satisfaction. That is our highest goal.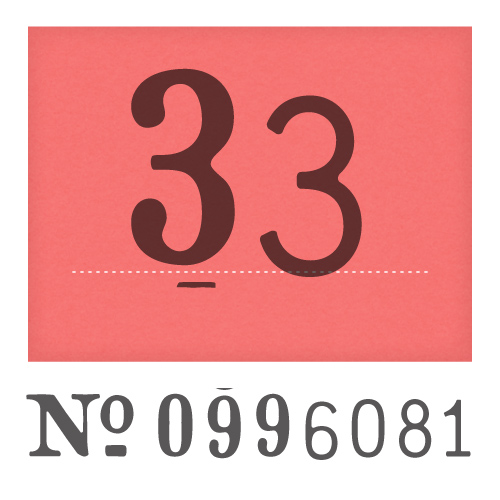 DESIGNED BY PHILIP KRAYNA AND RXC
The serializing technique known as crash numbering has been in use since before computers started roaming the earth… some say as far back as the days of phrenology and 5¢ sasparillas. If you've ever bought a raffle ticket or been handed a claim check you've experienced crash numbering first hand. Our digital simulacrum, which we are proud to present here and now, includes Serif and Gothic styles; three variants of each numeral; and a smattering of numerical symbols. It's ideal for numbering invoices, gift certificates, undergarments… anything that'll hold still long enough to run through your inkjet printer. And it's completely free.
The Crash Numbering font includes: Multiple sets of numerals/figures and a few symbols.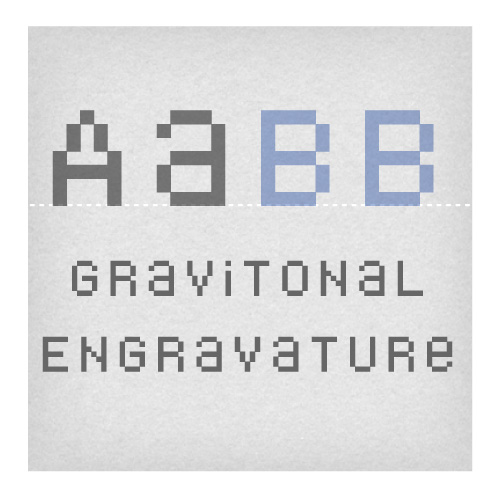 DESIGNED BY JAMES BEALL AND PSY/OPS
We created the these fonts for our Bitblox alphabet blocks. They were inspired by the low-res pixel lettering seen on the computer screens and in video games of yore. The fonts are guaranteed to induce flashbacks in anyone who's been exposed to consoles / terminals / IBM / DOS / AS/400 graphics in the olden days. Each Bitblox character is built on a grid of pixels known as a matrix. The matrix creates constraint, but that very constraint yields interesting and evocative forms.
The Bitblox Monospace free font includes: Western and Eastern European characters, Mathematical symbols, and more.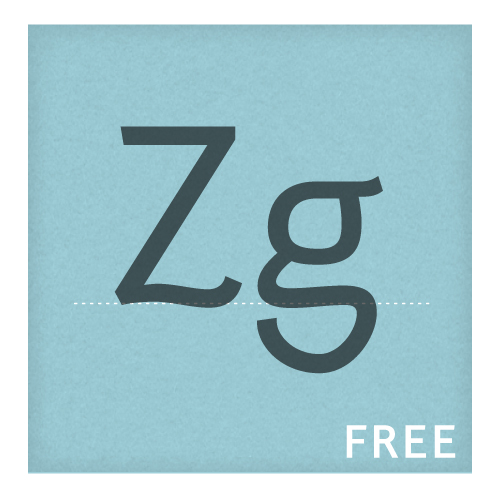 DESIGNED BY RXC
Faceplate was originally created for a series of type design workshops. From initial pencil sketches through to finished files, it served as a model design, demonstrating the various states of typeface development. It was made available commercially in 2001 in ten cuts. As humanist sanserifs go, Faceplate is fairly non-descript, however it does have a few distinctive attributes, including bowed-in diagonal strokes (intended to conserve linear space), and a tri-oval g.
The Faceplate LV free font contains: Basic European characters, ligatures, and punctuation.
Who are we?
We're PSY/OPS, a dedicated type design studio in the heart of San Francisco. We build typefaces all day long — and occasionally all night long. Our primary commissions are for tech giants and manufacturers, game developers and print publishers, as well as other foundries and design firms. We also love teaming up on more personal / experimental / academic projects. The quirkier and more challenging the better. Between client engagements, we work on fonts for our own library.