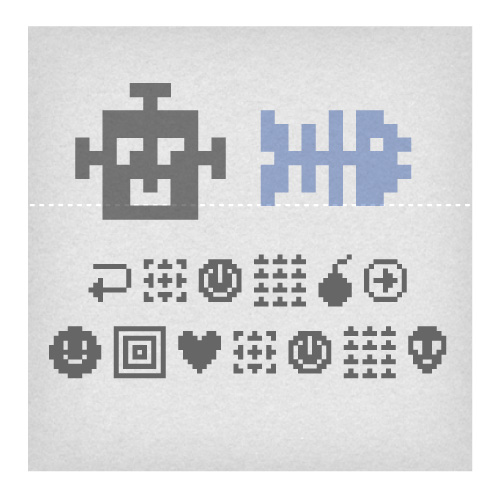 BITBLOX DINGBATS is a complete collection of our nostalgically crafted symbols.
We originally created these fonts for our Bitblox alphabet blocks. They were inspired by the low-res pixel lettering seen on the computer screens and in video games of yore. This font is guaranteed to induce flashbacks in anyone who's been exposed to consoles / terminals / IBM / DOS / AS/400 graphics in the olden days.
The Bitblox Dingbats font contains over 520+ glyphs in 4 Stylistic Sets. For more detailed information download the PDF specimen.