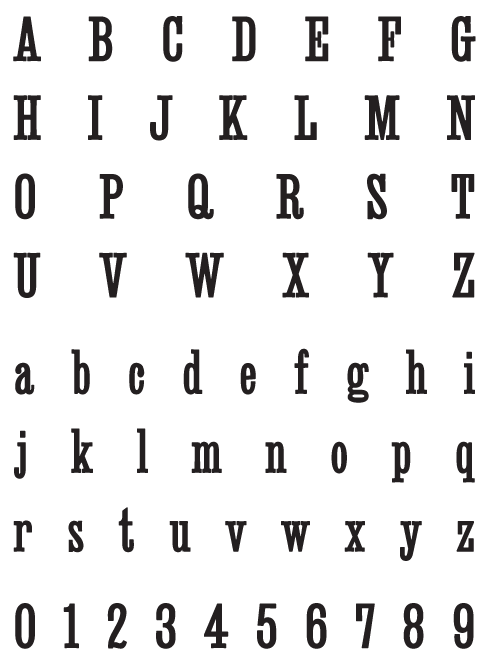 DEADWOOD HALFWIDE HEAVY BY PHILIP KRAYNA
The Deadwood Halfwide Heavy is one of the narrowest fonts in the Deadwood font family. Deadwood Halfwide is the perfect western-feeling, wood-type reminiscent, americana-harkening font for your broadside poster needs. Combine with other fonts in the Deadwood type family! See the entire font family here.
Deadwood is a six-font celebration of the vintage 19th century American Egyptian. It's style naming, meanwhile, is a celebration of the trailer-homes since sprouted where prairie schooners once traversed.