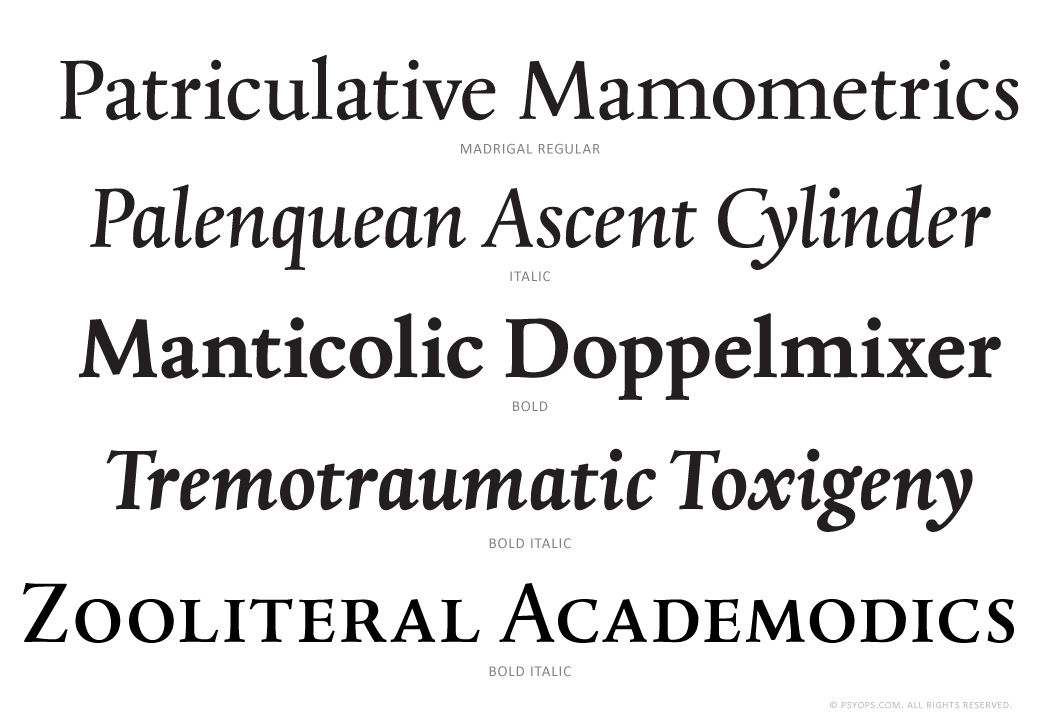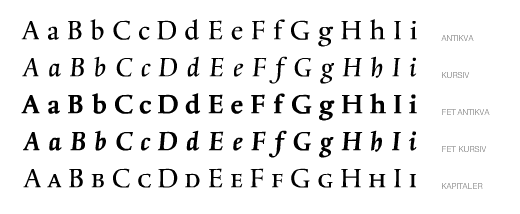 MADRIGAL COMPLETE BY LARS BERGQUIST
Madrigal Complete set includes all five fonts in the Madrigal typeface. Madrigal is a classic and elegant text font in five weights: Antikva (Roman), Kursiv (Italic), Fet Antikva (Bold), Fet Kursiv (Bold Italic), and Kapiteler (Small Caps).
Published in 2004 for PSY/OPS Type Foundry by type designer Lars Bergquist.