Deadwood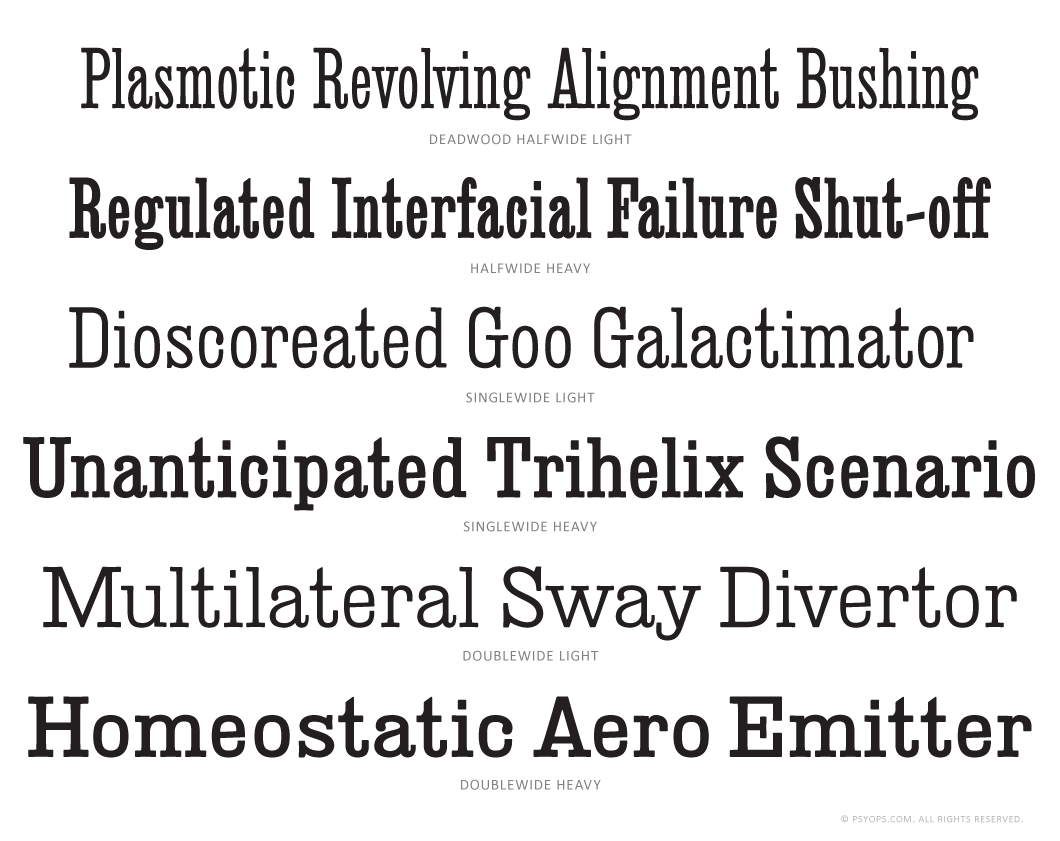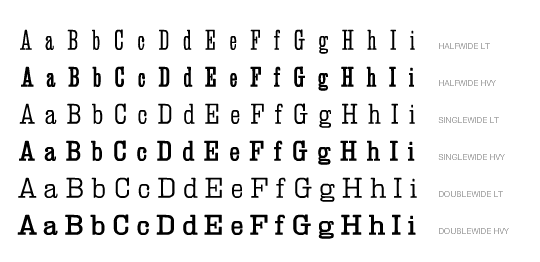 DEADWOOD BY PHILIP KRAYNA AND RXC
Deadwood is a six-font celebration of the 19th century American Egyp-tian. It's style naming, meanwhile, is a celebration of the trailer-homes since sprouted where prairie schooners once traversed.
The Deadwood fonts contain Western and Eastern European characters, ligatures, and more.
Deadwood Superset contains six wood-type inspired slab-serif fonts, including Deadwood Halfwide Light & Heavy, Deadwood Singlewide Light & Heavy, and Deadwood Doublewide Light and Heavy.

Showing all 11 results