CAROUGE PRO BY ANDRE SIMARD
Carouge Pro is a contemporary typeface with a classical twist. This duality gives Carouge a energetic and vivid sensibility. Its subtle shapes are highly suitable for all types of documents, including corporate collateral and publicity literature. The fineness of the types provides a pure and elegant style that is highly valued in the fashion and design industry. While extremely legible in small body sizes, its personality comes into full bloom when used in large type sizes. Carouge comprises a wide range of bold fonts, from Ultra Thin to Ultra. The italic companion of the roman type has a split-line allure with a rounded personality.
"When I designed Carouge, I wanted to create a typeface with a sober appearance and a dash of audacity. Carouge provides a fine balance between two different worlds." — André Simard
The Carouge typeface is fully featured and each font contains:

Extended Western and Eastern European characters, Stylistic Alternates, Smallcaps, Ligatures, Old Style Numerals, Proportional Numerals, and more.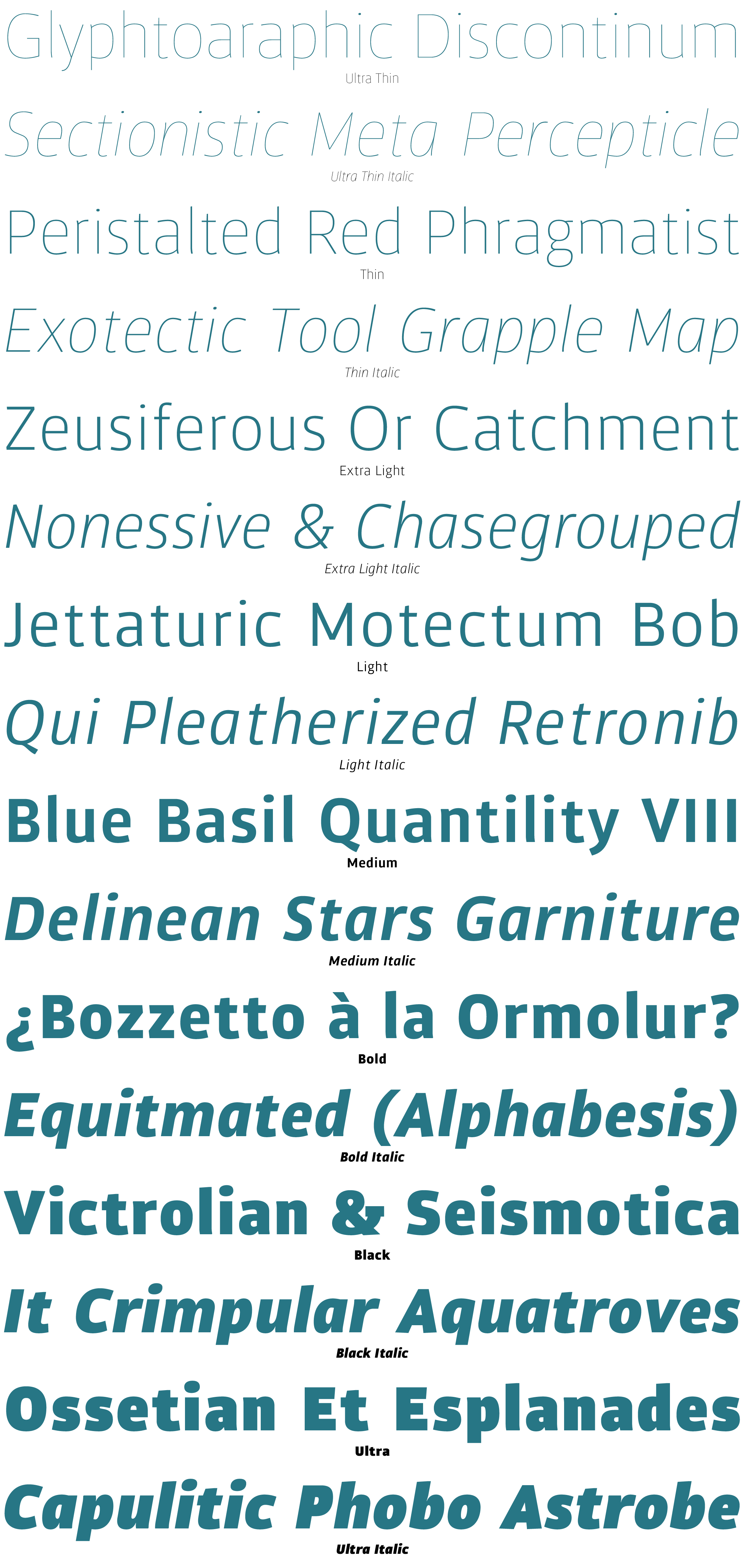 The five boxing wizards jump quickly.
CAROUGE PRO PARTIAL CHARACTER SET

CAROUGE PRO ULTRA THIN ITALIC




CAROUGE PRO EXTRA LIGHT ITALIC




CAROUGE PRO MEDIUM ITALIC