STALEMATE PRO BY STEFAN HATTENBACH.
From the beginning this clean sans serif was designed to work both in print and on screen. Over the years, experience shows that this modern typeface performs well in both environments. Stalemate was originally released as a commercial typeface back in 2002, and in 2007-08 the typeface was expanded and upgraded into a fully featured Open Type Pro package.
These new Stalemate Pro fonts contain Western and Eastern European characters, ligatures, symbols, smallcaps, lining figures, old style figures, tabular figures, and more.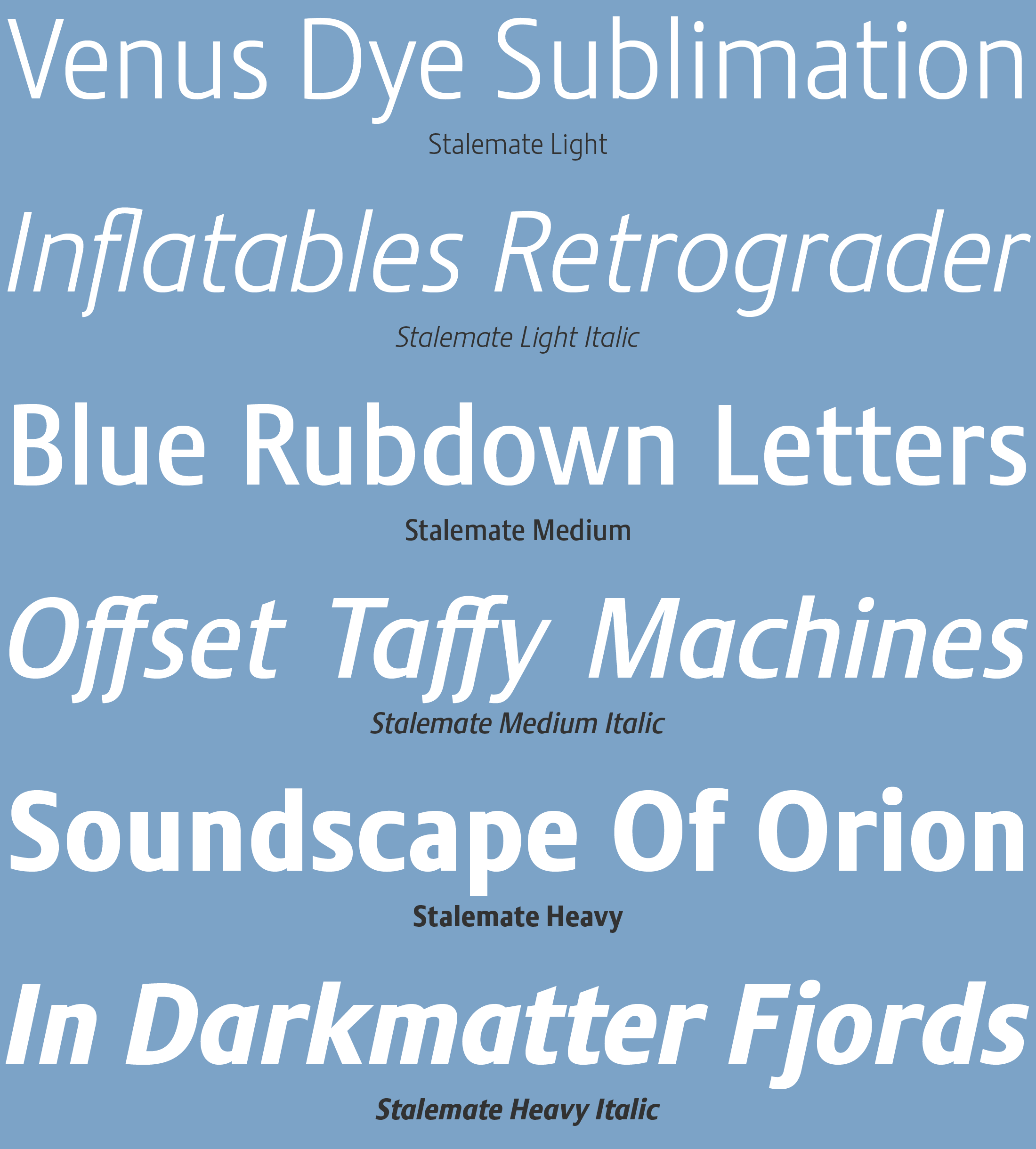 The quick brown fox jumps over the lazy dog.