ANGLIA BY GABOR KOTHAY
A steelplate script with two edge treatments (smooth and rough/olde), two lowercase styles (standard and concise) and a full array of Enhancements (swashes, alternates, flourishes).
Anglia comes with two subsets, Standard Subset which includes all three smooth fonts, and Olde Subset which includes all three rough/olde fonts. The Complete Family contains all six fonts. Finally, each individual font comes packaged with their corresponding Enchancements font.
Each Anglia font include: Western and Eastern European characters, Ligatures, and more.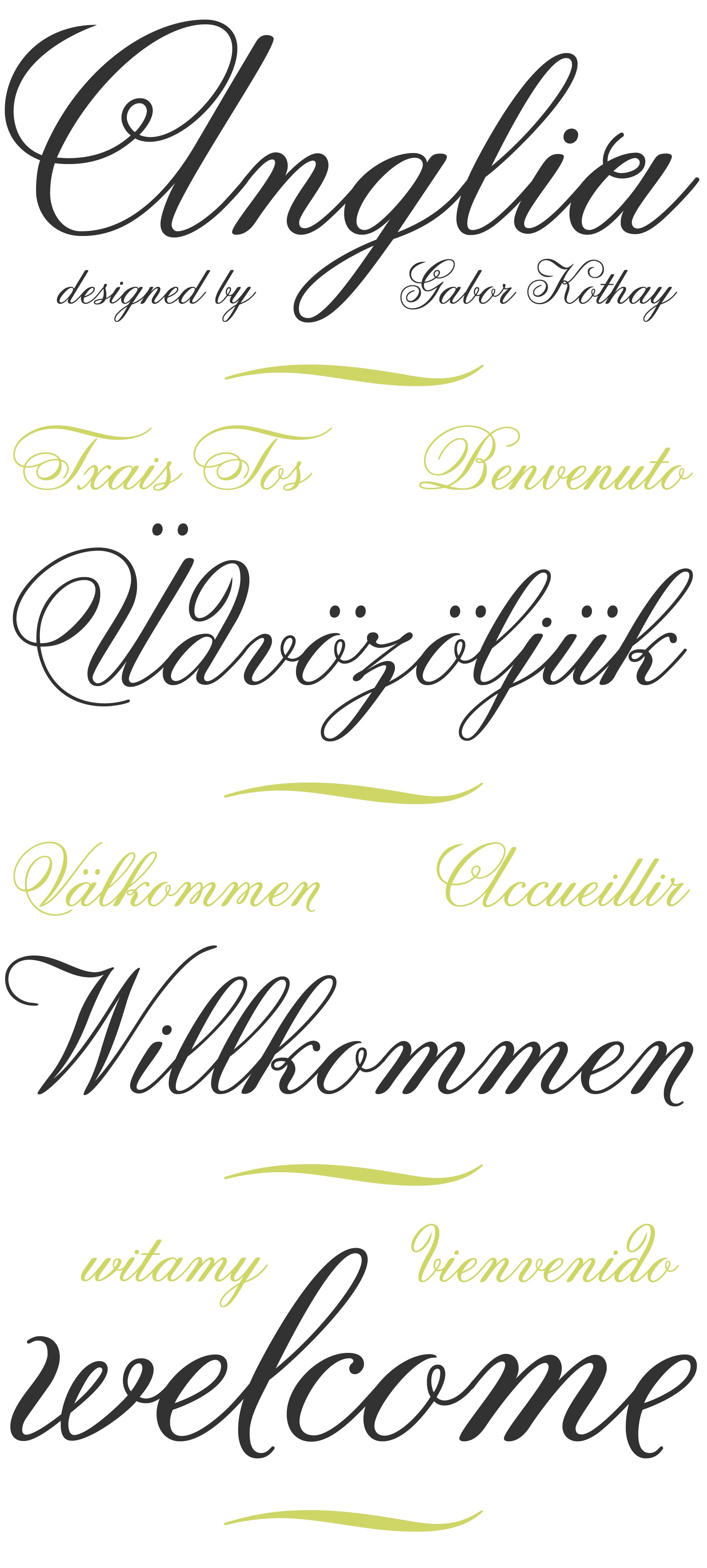 The quick brown fox jumps over the lazy dog.


ANGLIA SCRIPT ENHANCEMENTS