Type Release: Armature Neue Sans By Bob Aufuldish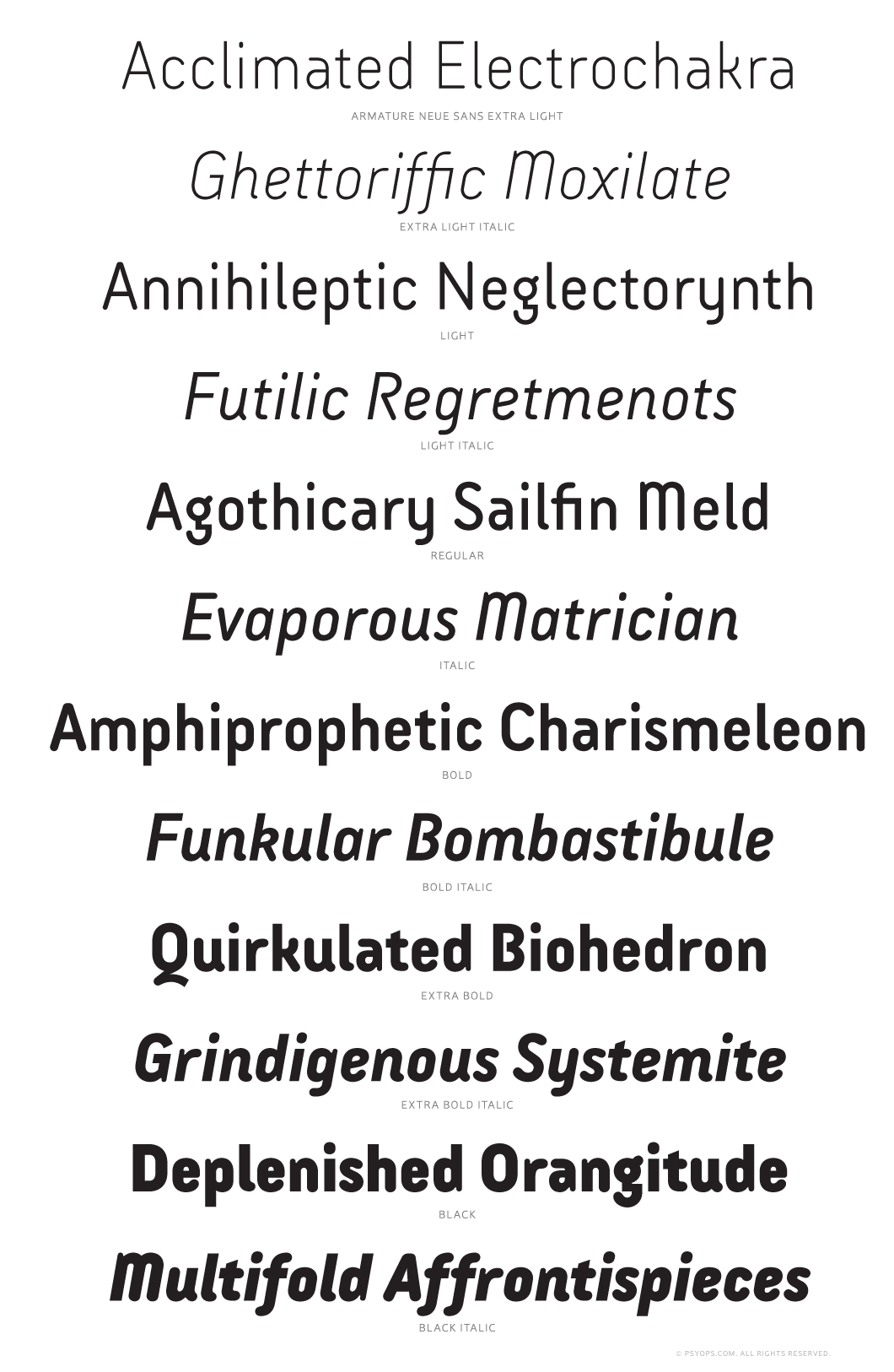 New typeface from designer Bob Aufuldish.
Armature Neue Sans is the clean and quirky sanserif counterpart to Armature Neue. Armature Neue is itself a redesign and expansion of the four-font Armature family original released in 1997. The updated Neue families each consist of twelve weights, including eight new cuts: Extra Light, Light, Extra Bold, Black each with matching italics. Although intended as a display face, a number of OpenType alternates are included that help regularize the type for text settings.