BY GABOR KOTHAY
A steelplate script with two edge treatments (smooth and olde), two lowercase styles (standard and concise) and a full array of Enhancements (swashes, alternates, flourishes) in a separate font that is bundled with each of the purchase options.
The Anglia fonts include: Western and Eastern European characters, Ligatures, and more.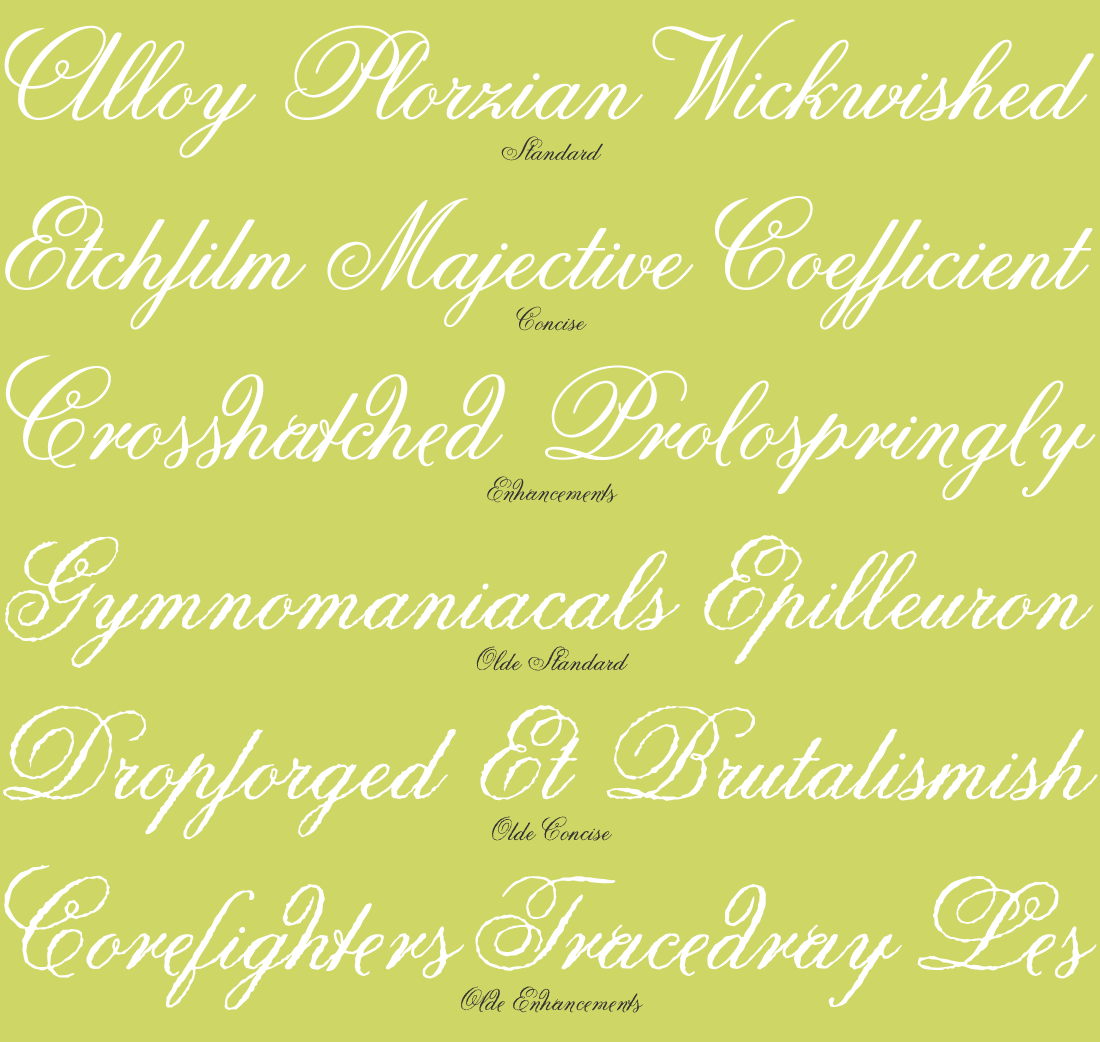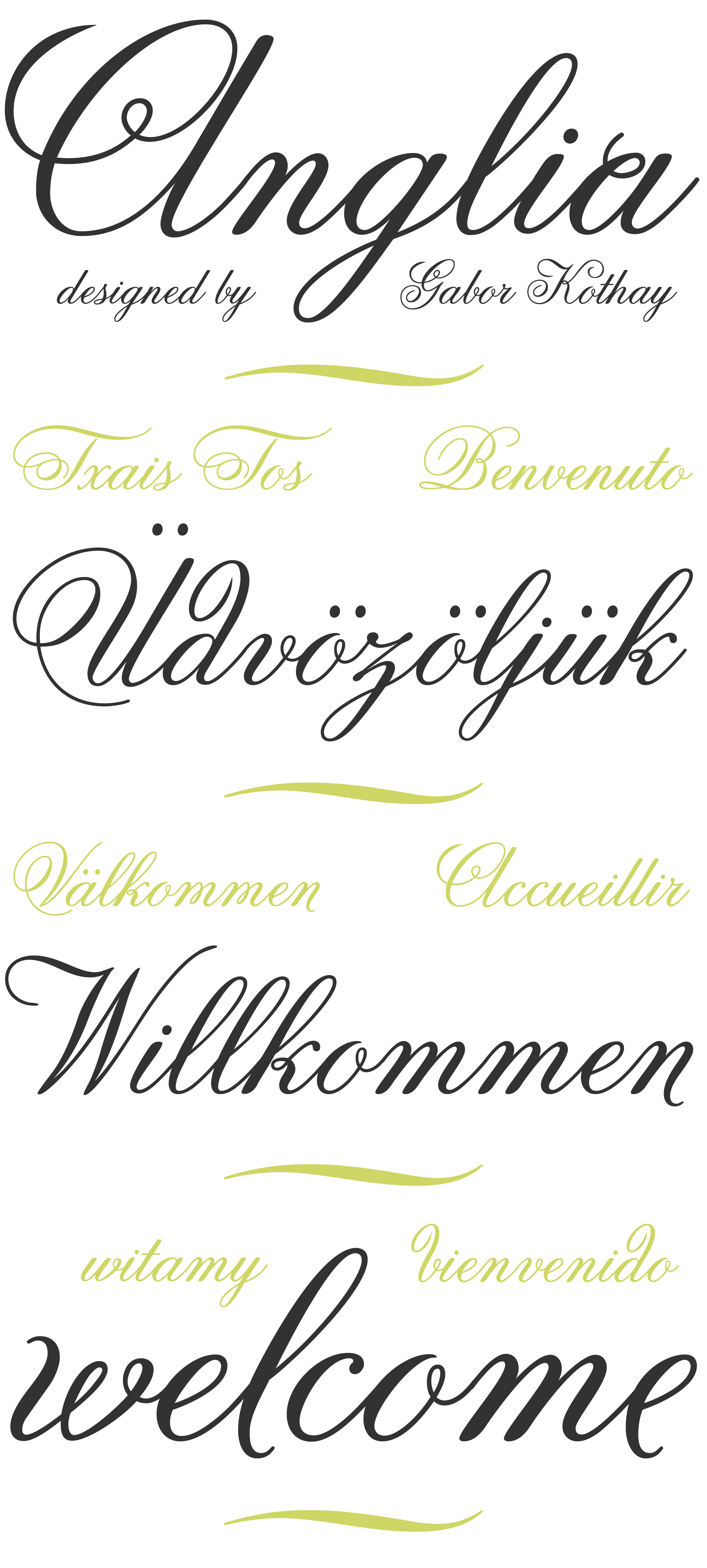 The quick brown fox jumps over the lazy dog.