BITBLOX IS DESIGNED BY JAMES BEALL AND PSY/OPS TYPE FOUNDRY
Bitblox is inspired by the low-res pixel lettering seen on the computer screens and in video games of yore. The fonts are guaranteed to induce flashbacks in anyone who's been exposed to consoles / terminals / video game / arcade / IBM / DOS / AS/400 graphics in the olden days.
Each Bitblox character is built on a grid of pixels known as a matrix. The matrix creates constraint, but that very constraint yields interesting and evocative forms. From top to bottom, the Regular font is built on a 7 pixel grid, while the Dimensional font increases to 10 pixels.
Originally, we created these fonts for our Bitblox alphabet blocks. That single weight quickly grew into a fully featured eight font typeface. The whole system supports stacking (or layering fonts on top of each other) which enables easy multi-color effects, a 3D system, shadows, and outlines. Plus Bitblox are a great way to save on every byte and bit. 
Each Bitblox font contains: Western and Eastern European characters, Mathematical symbols, an extensive set of Dingbats, and more.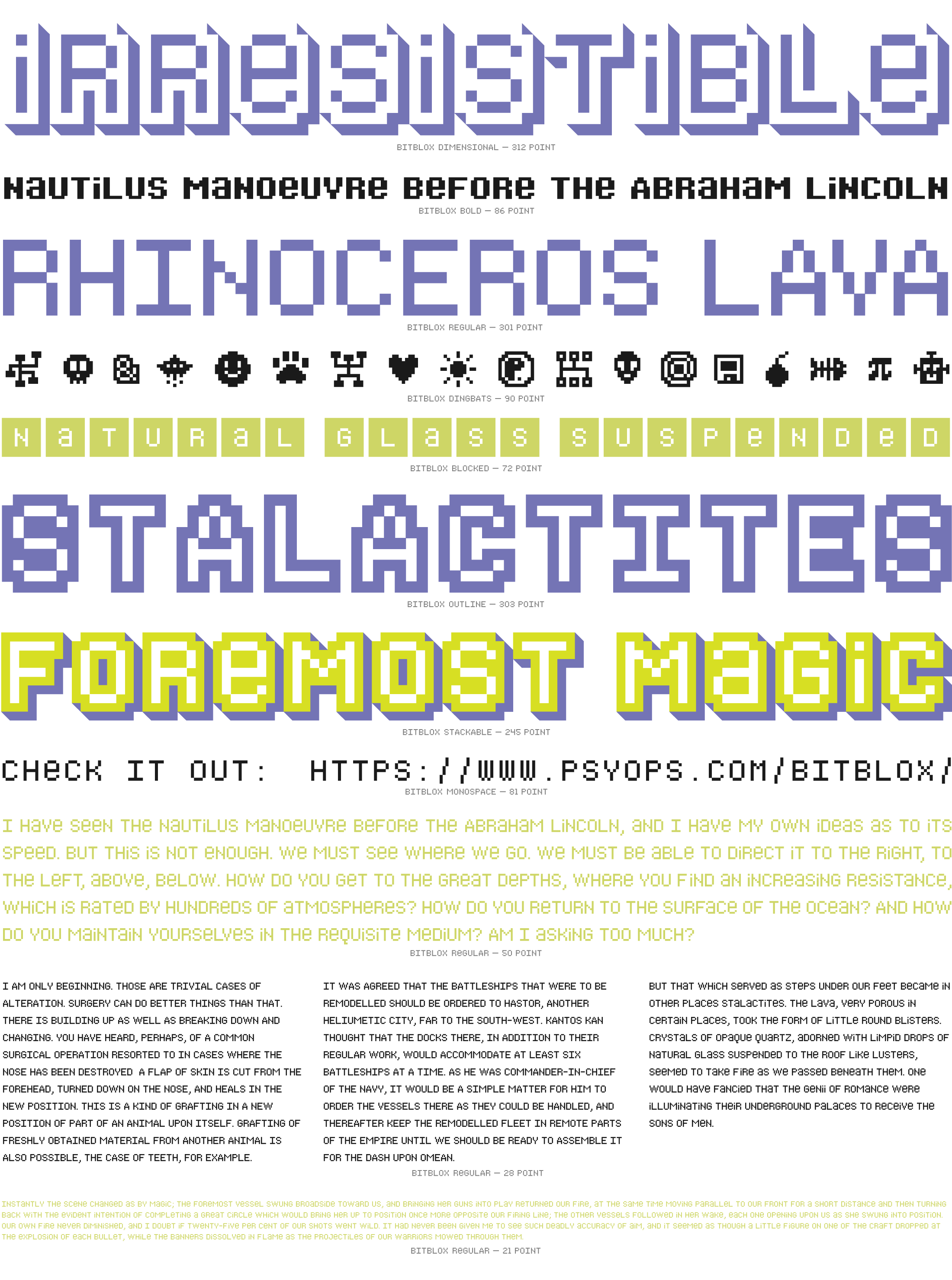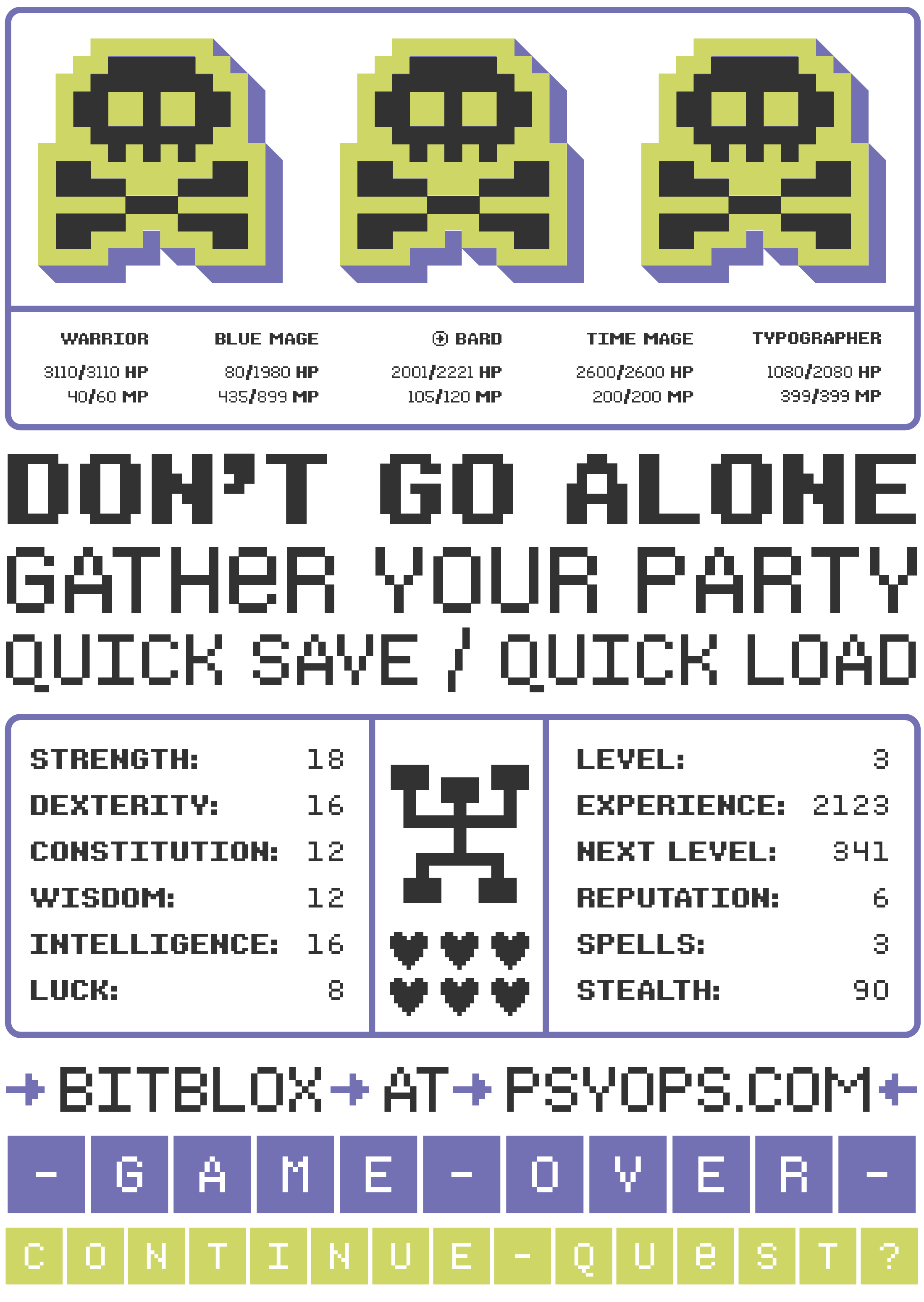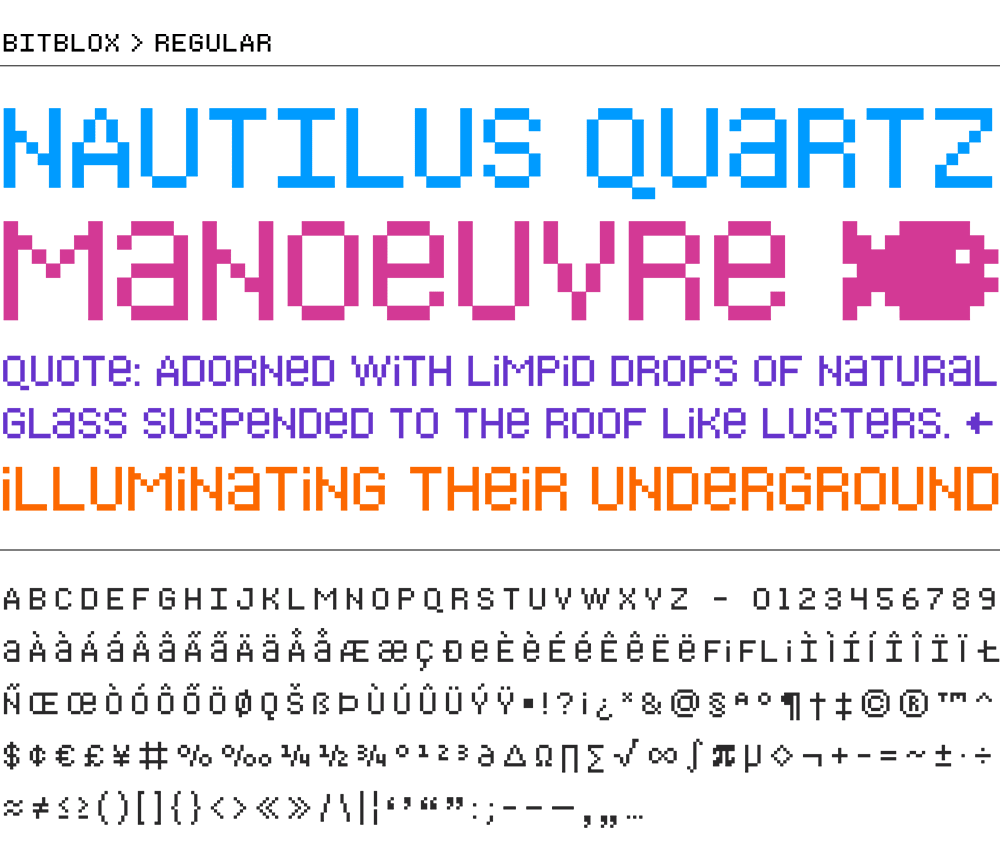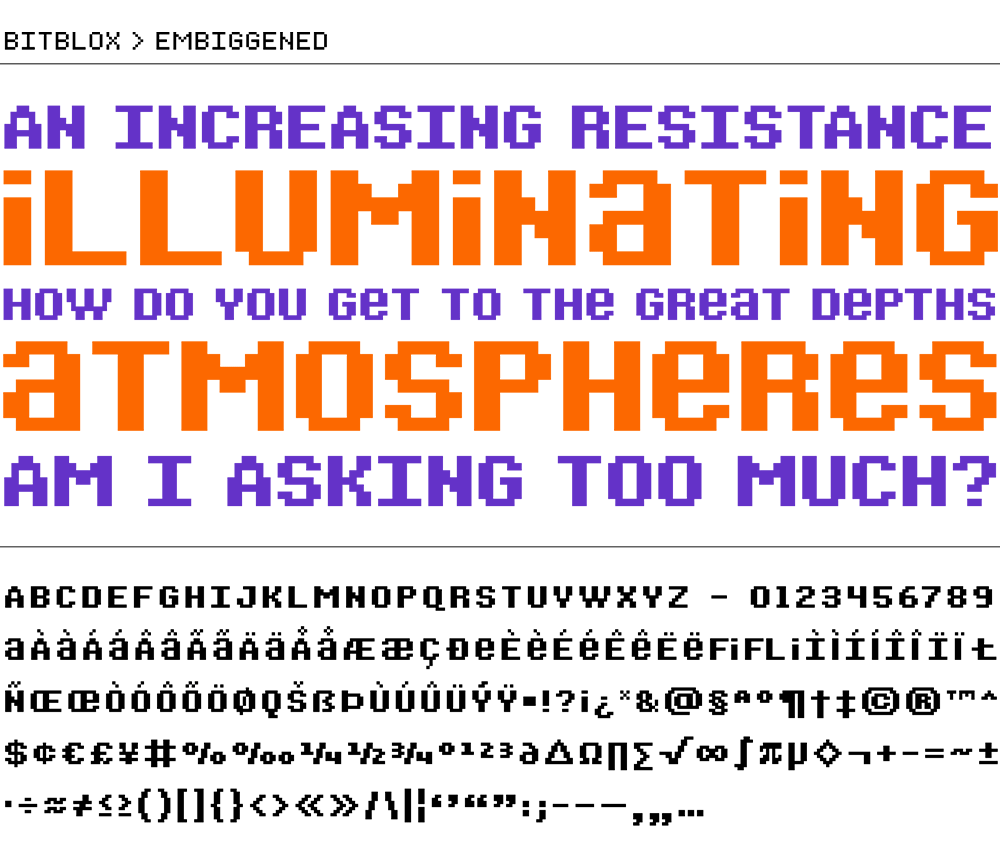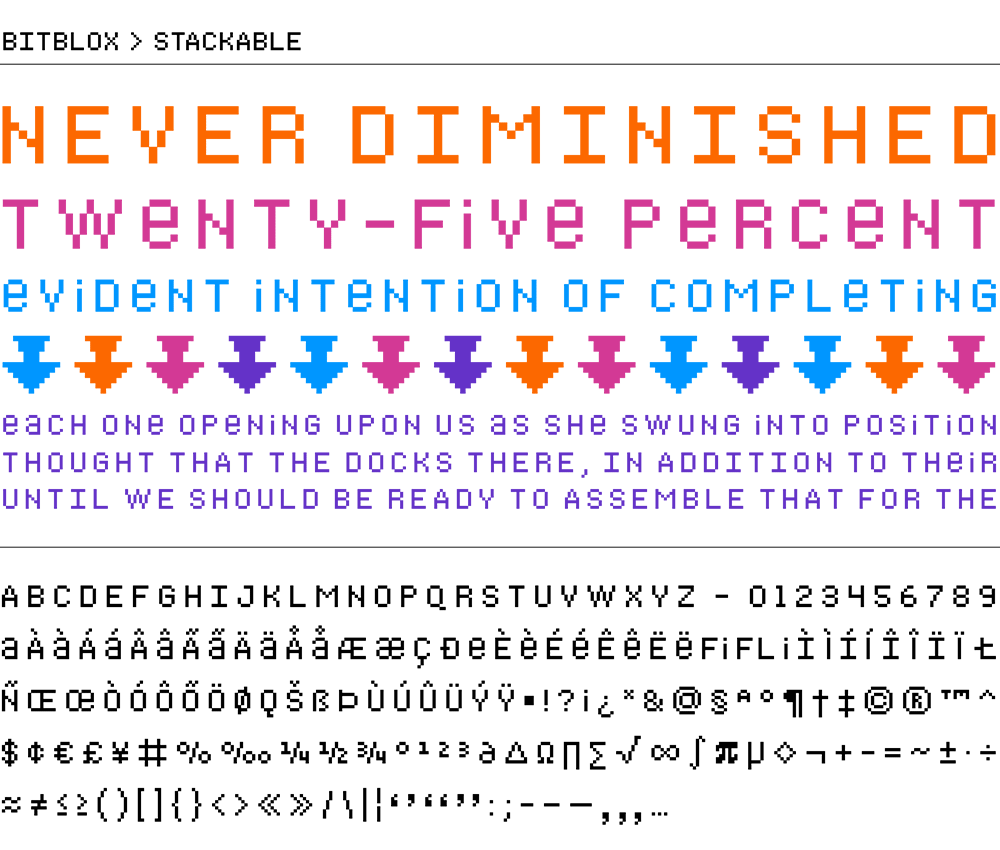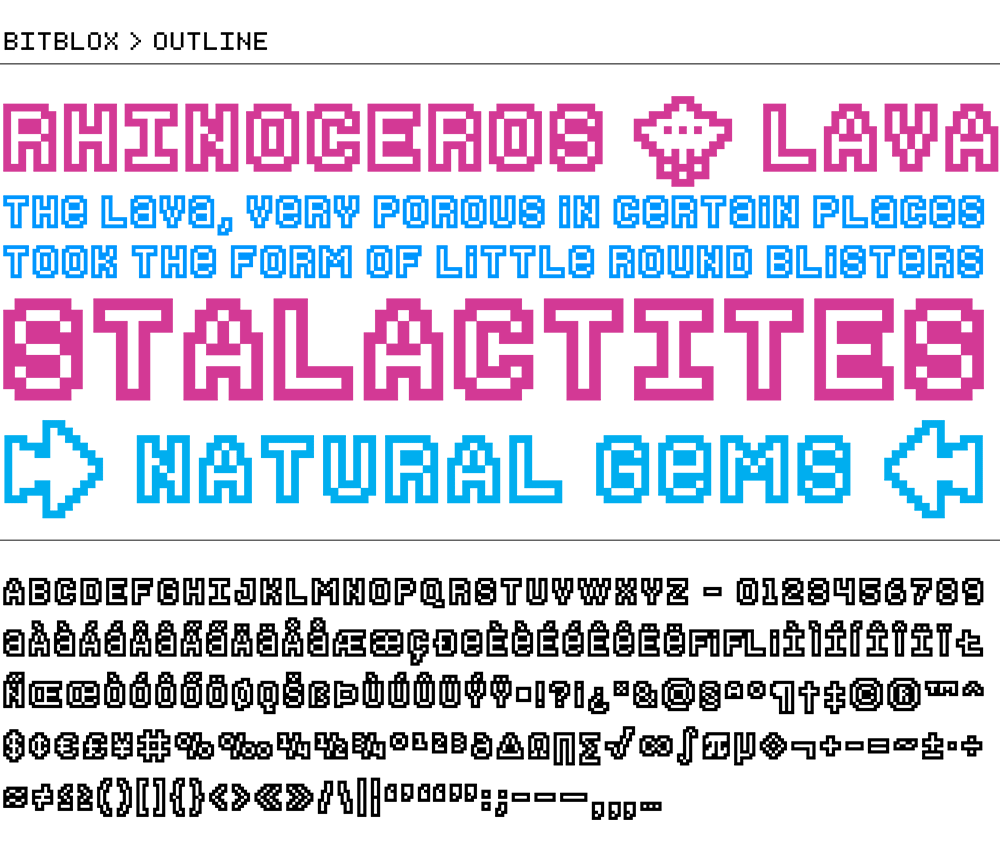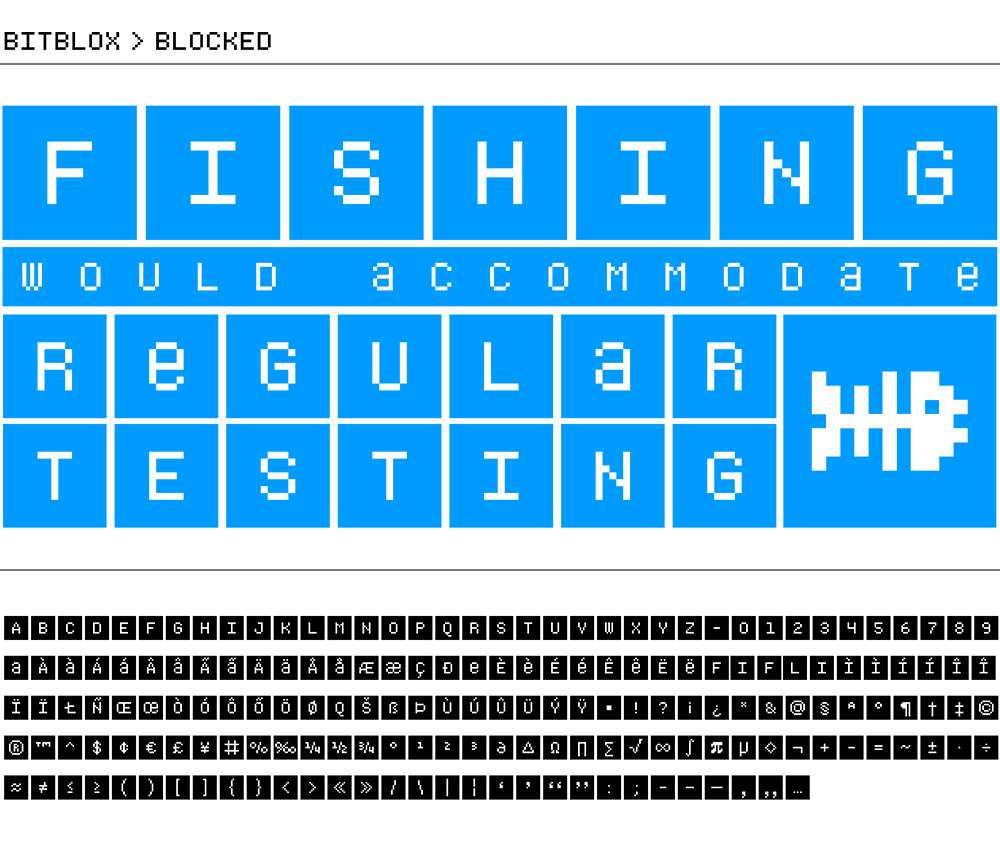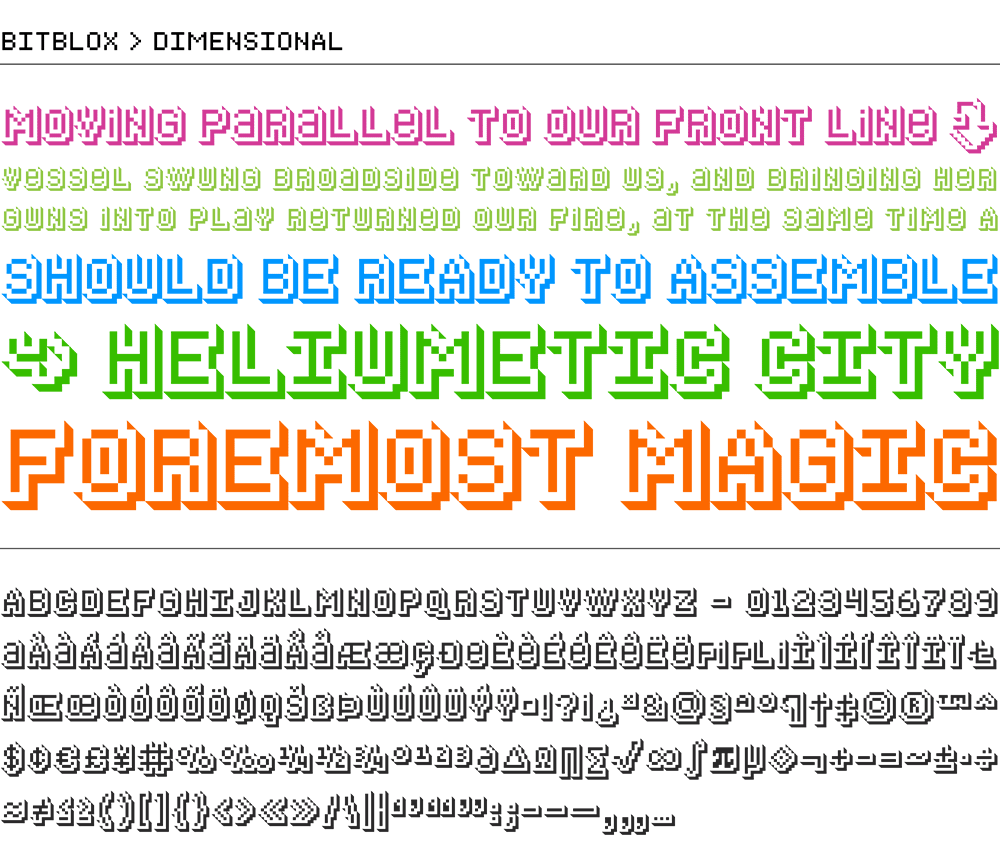 The five boxing wizards jump quickly.