CALIGRAFIA DE BULA BY MARIO FELICIANO
Caligrafia de Bula is a reinterpretation of a florid lettering style by famed royal calligrapher Manuel de Andrade de Figueiredo [Portugal, 1670–1735]. It consists of a Normal style, and the more ornate Regio style.
Each Caligrafia font includes: Western and Eastern European characters, Ligatures, and more.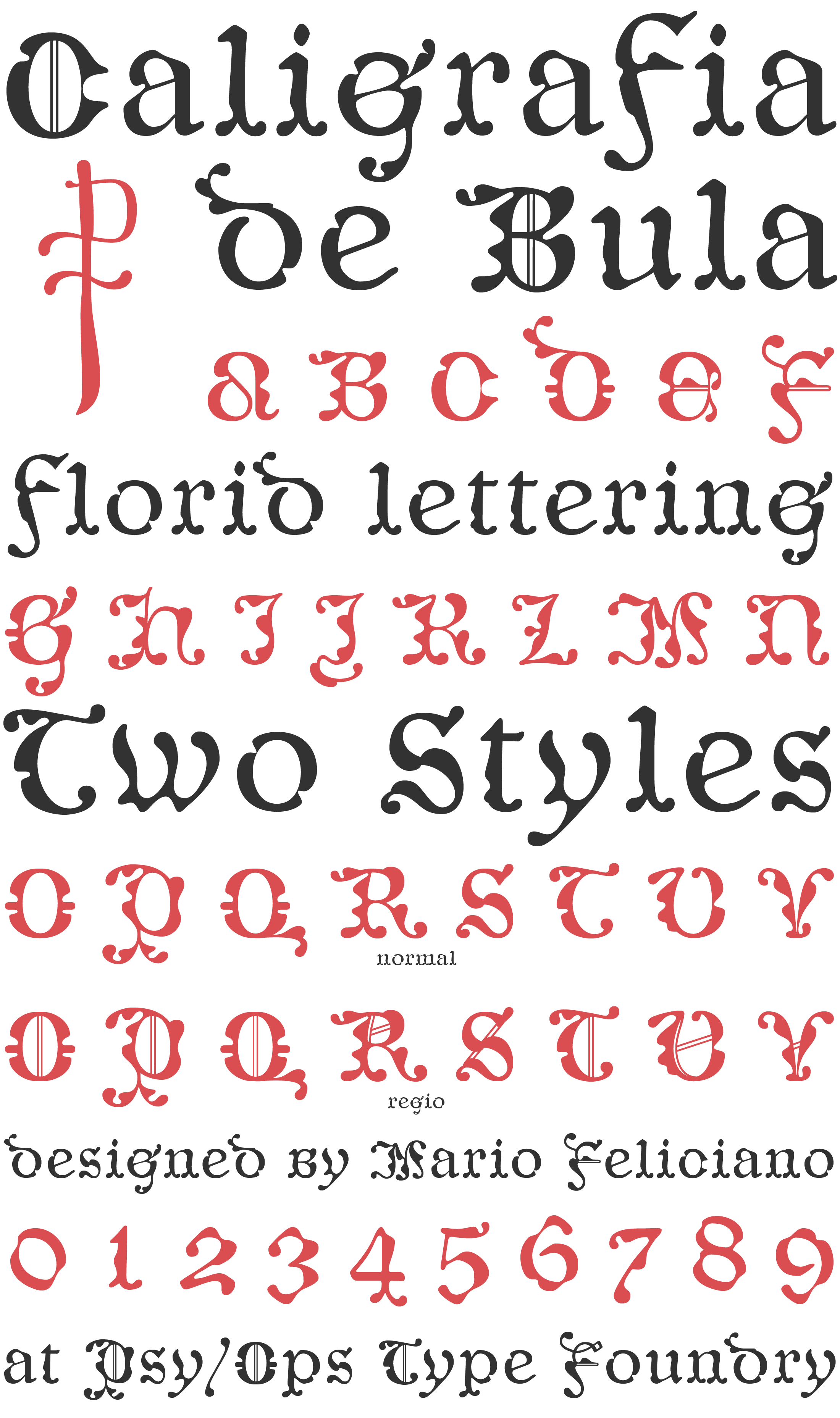 The Quick Brown Fox Jumps Over The Lazy Dog.
CALIGRAFIA DE BULA CHARACTER SET
CALIGRAFIA DE BULA NORMAL