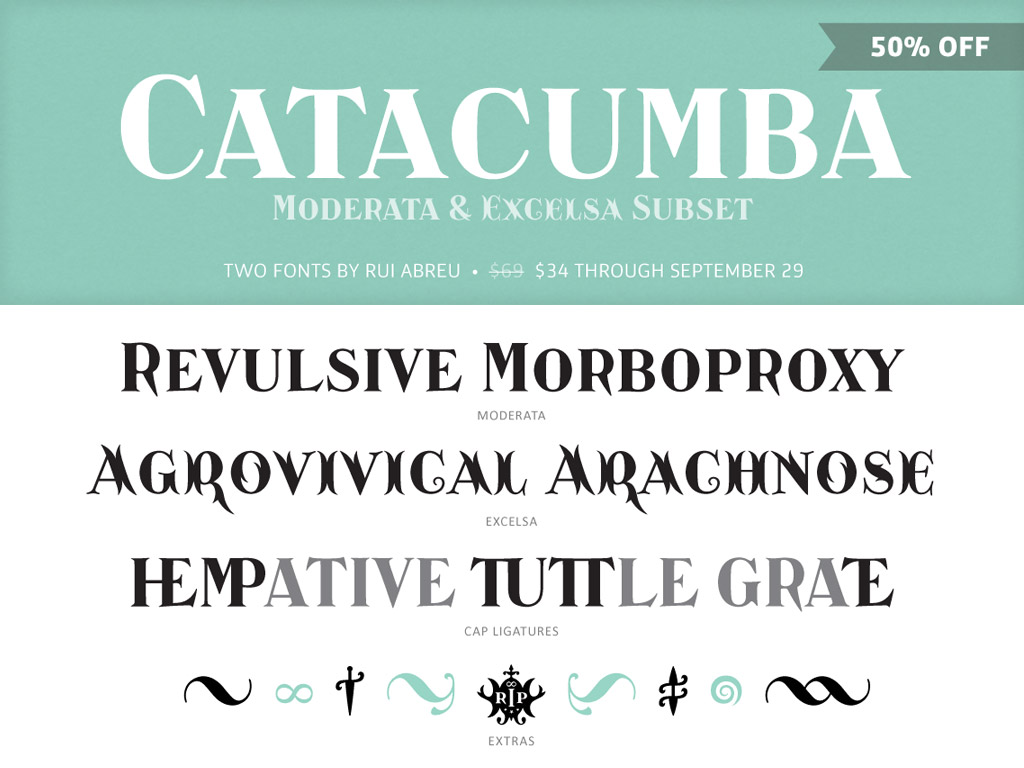 This Catacumba Pro Display Subset sale is scary, at only $34 (50% off) through September 29th.
https://www.psyops.com/shop/catacumba-pro/catacumba-pro-display-subset/
Catacumba is a six-weight typeface inspired by the painted inscriptions of the Igreja de São Francisco church's catacombs in Porto, Portugal. The forms are clearly influenced by Victorian style, with an unmistakable French heritage, and yet they somehow convey a decidedly Portuguese sensibility.
Catacumba's centerpieces are its two titling styles: the exuberant Excelsa, and the didonesque Moderata.  Each Catacumba font includes an expanded selection of OpenType ranges and features, allowing for extensive usewithin the Latin range.