DEADWOOD BY PHILIP KRAYNA AND RXC
Deadwood is a six-font celebration of the vintage 19th century American Egyptian. It's style naming (doublewide, single wide, etc.), meanwhile, is a celebration of the trailer-homes since sprouted where prairie schooners once traversed.
Besides a complete 6 font Super Set, there are Subsets for each weight. The Halfwide Set contains Halfwide Light and Heavy. The Singlewide Set contains Singlewide Light and Heavy. And, the Doublewide Set contains Doublewide Light and Heavy. Individual Deadwood Fonts are also available.
Each Deadwood font includes: Western and Central European Characters, Ligatures, and more.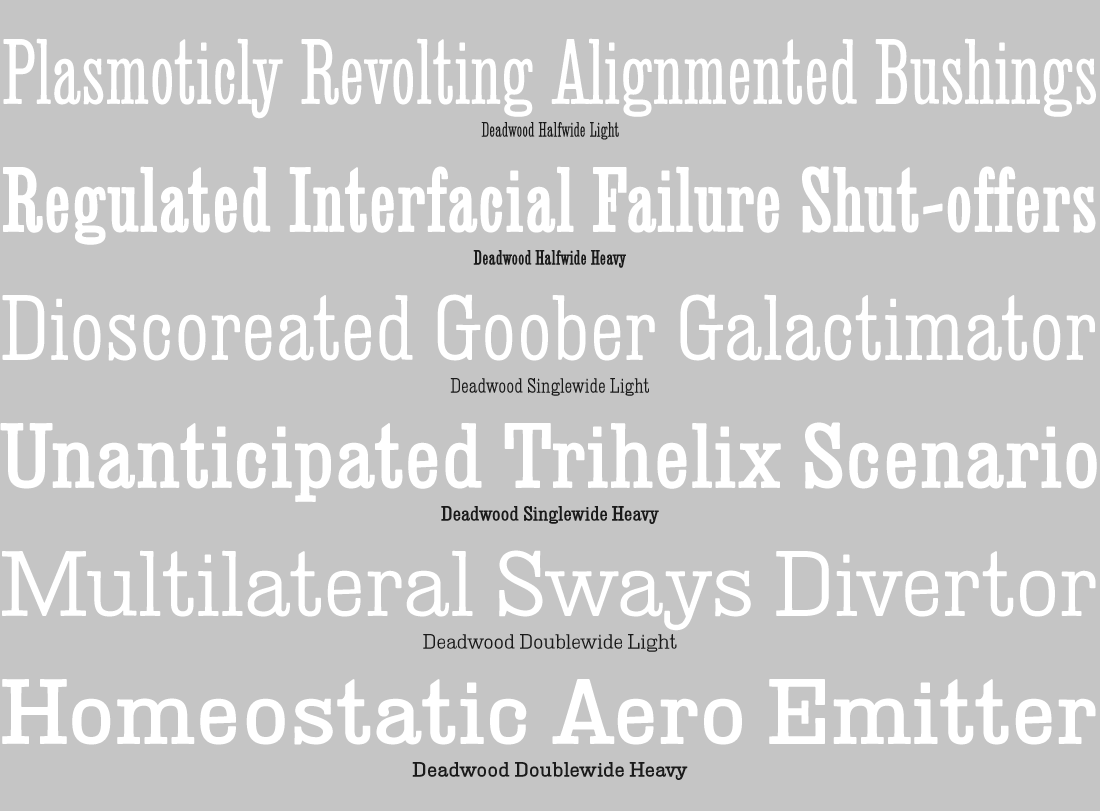 Who packed five dozen old quart jugs in my box?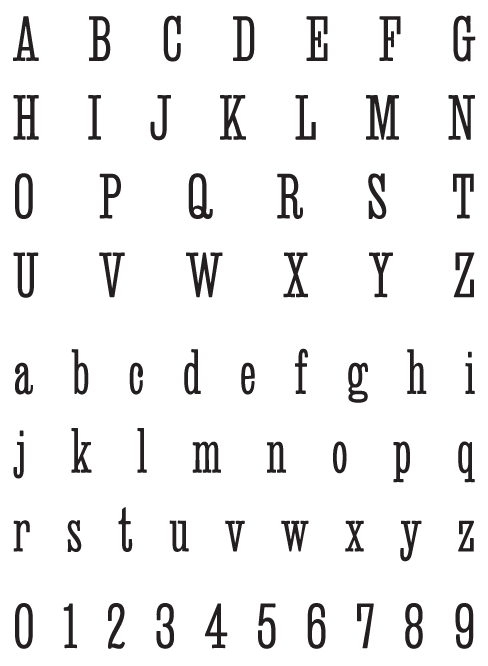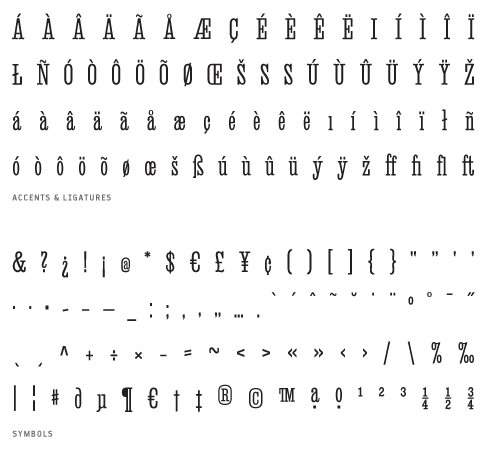 DEADWOOD SINGLEWIDE LIGHT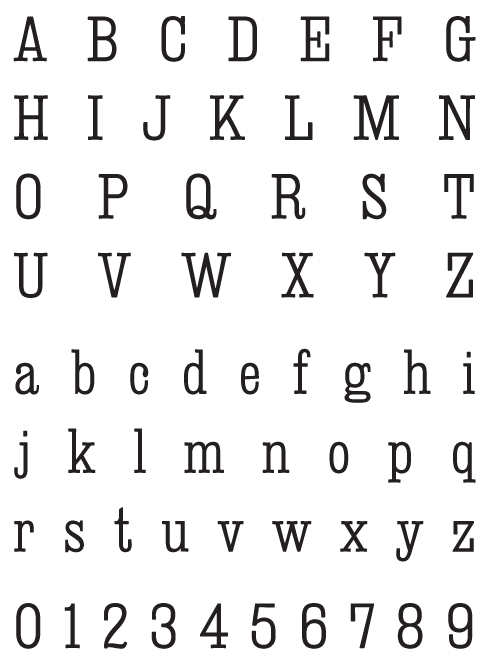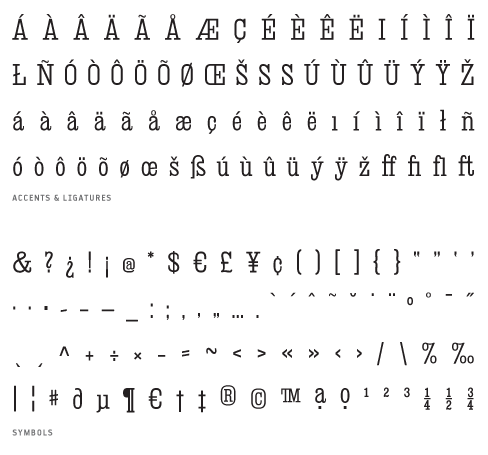 DEADWOOD DOUBLEWIDE LIGHT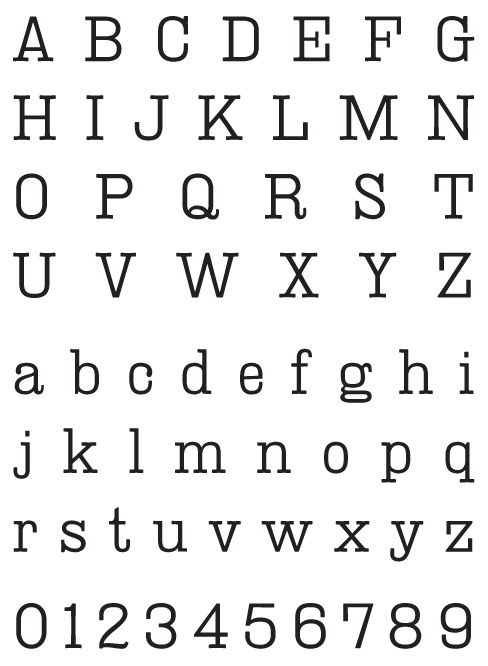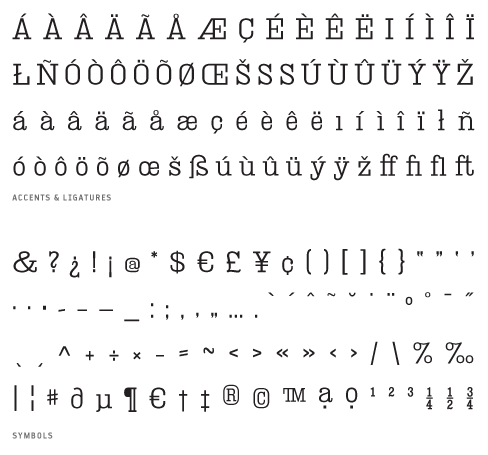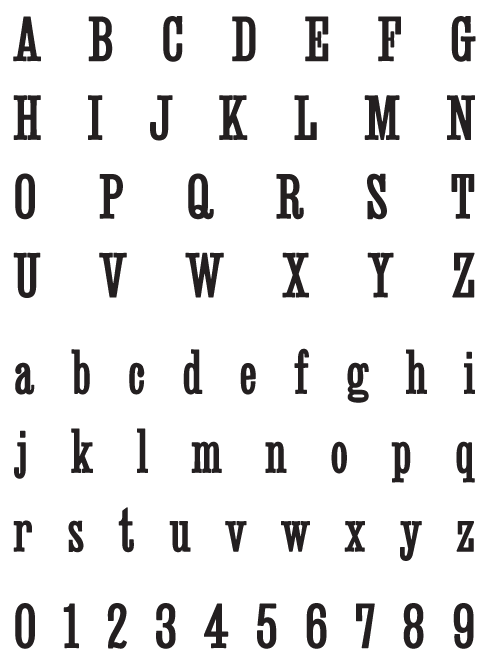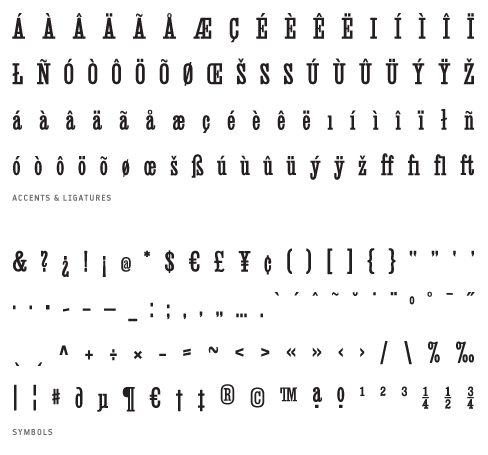 DEADWOOD SINGLEWIDE HEAVY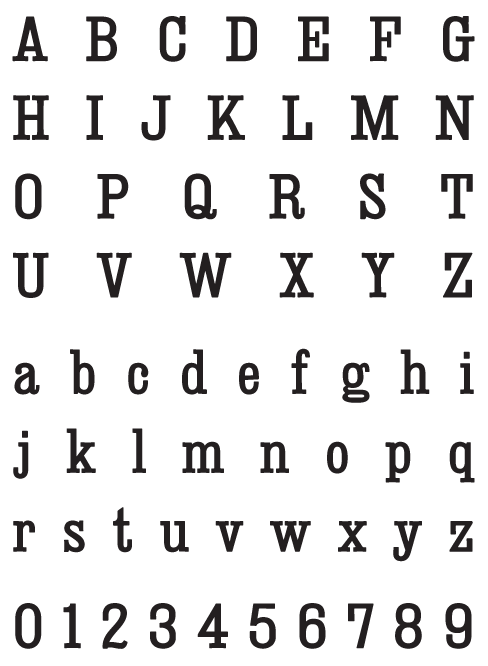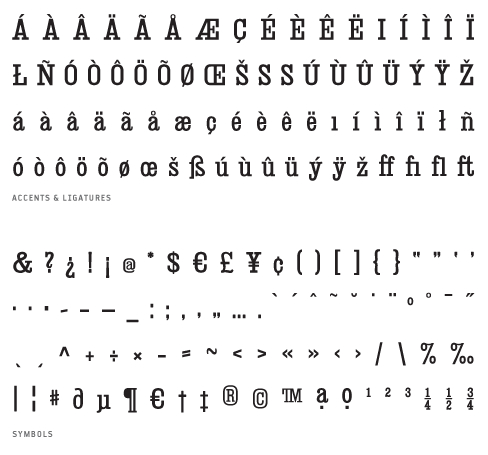 DEADWOOD DOUBLEWIDE HEAVY