DEFAULT GOTHIC DESIGNED BY RXC
Default Gothic [1996] finds its initial inspiration in the look of Apple's Chicago system font (by Susan Kare) — particularly the distinctive 'C' in the scalable version of the font (by Bigelow & Holmes). The similarity doesn't go much further, however, as Default Gothic embodies more delicate and nuanced terminals, super-elliptical body structures, and a narrower aspect.
The Default Gothic fonts contain Western and Eastern European characters, ligatures, stylistic alternates, and more.
Two subset packages are available. An Upright with A Gauge, B Gauge, and C Gauge. And, an Italic with A Gauge Italic, B Gauge Italic, and C Gauge Italic.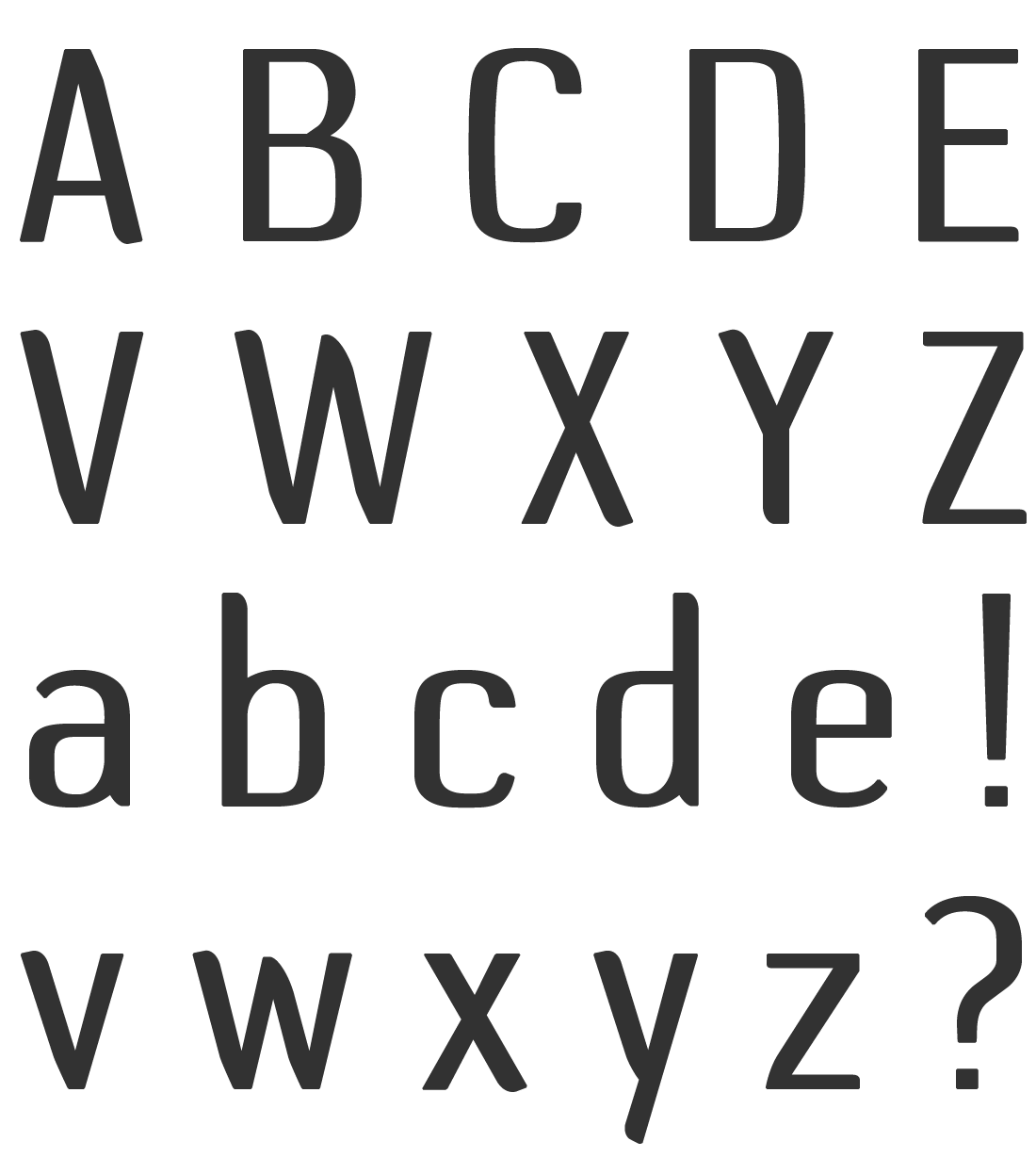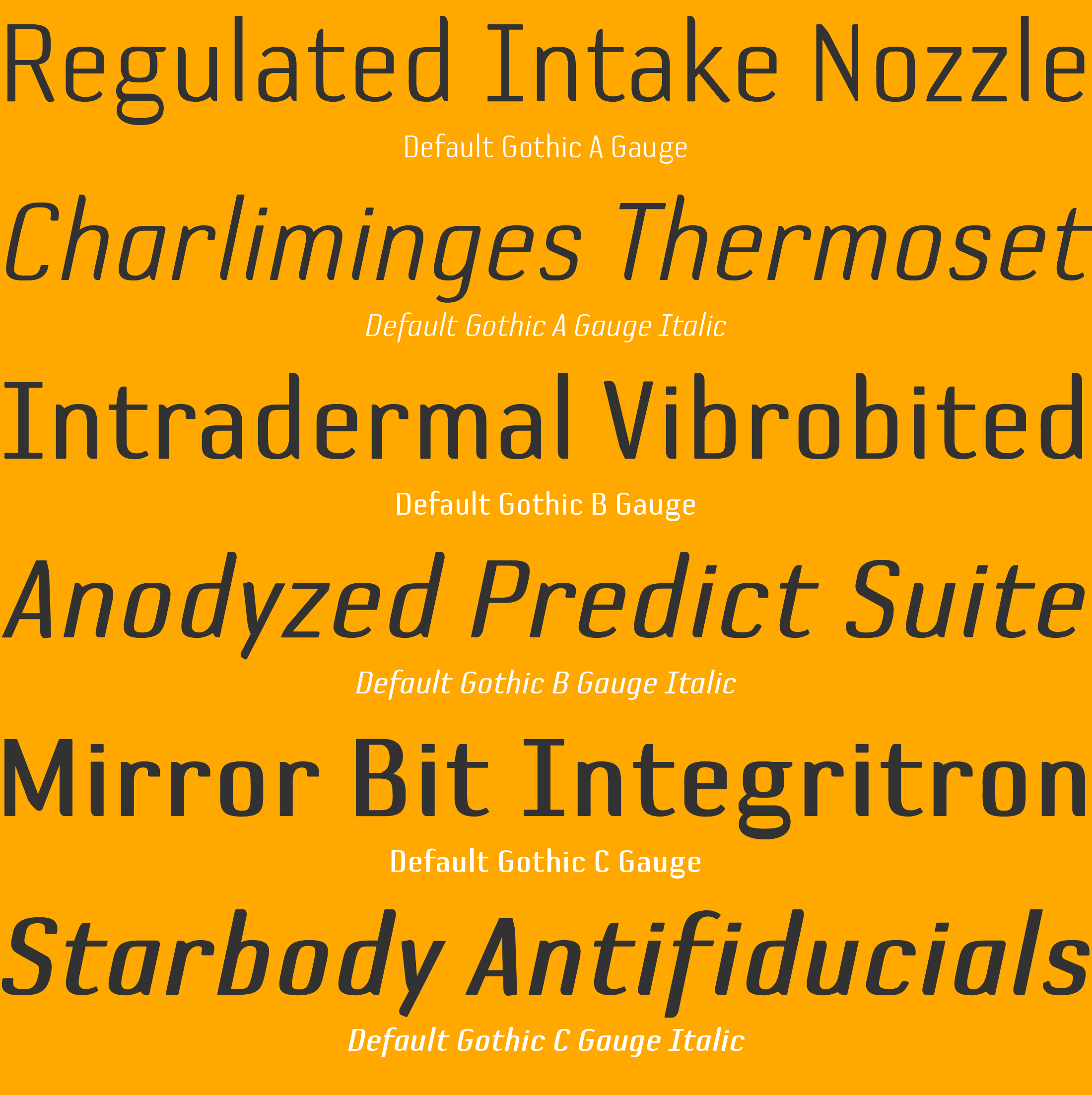 The five boxing wizards jump quickly.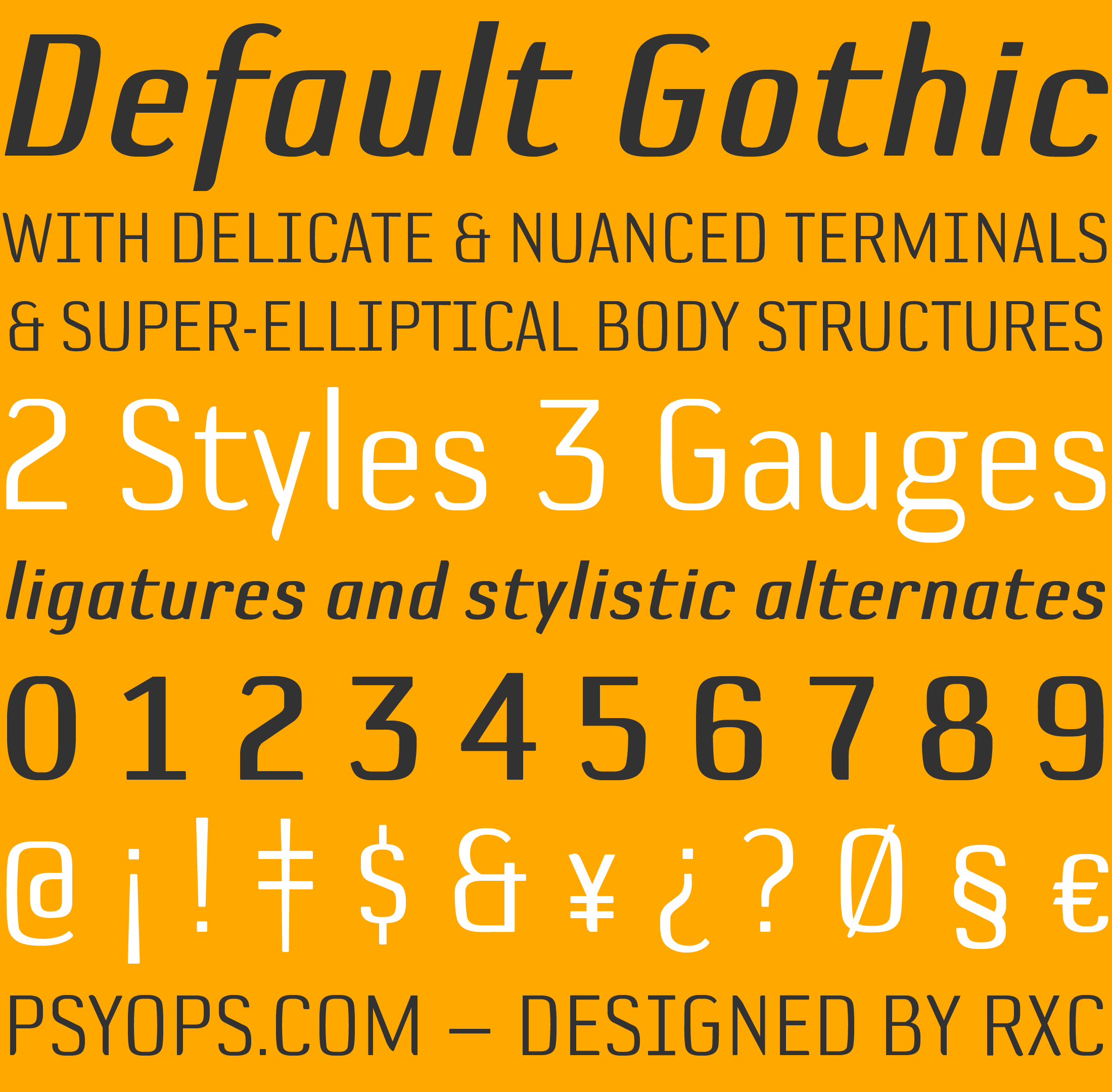 DEFAULT GOTHIC CHARACTER SET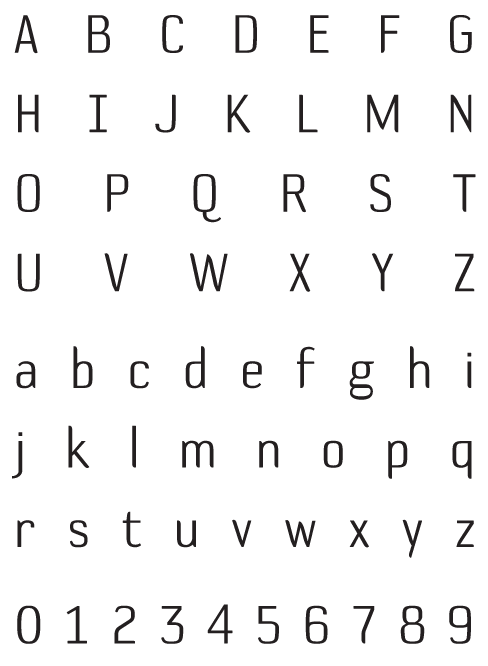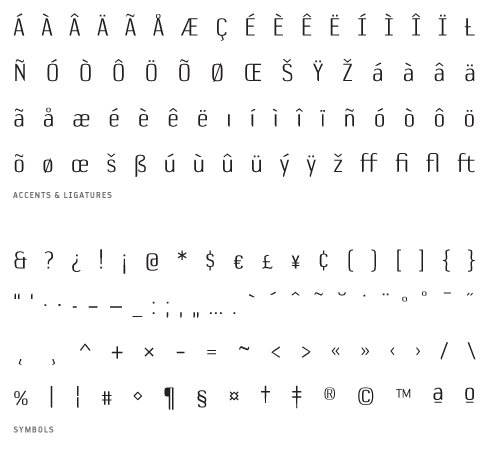 DEFAULT GOTHIC A GAUGE ITALIC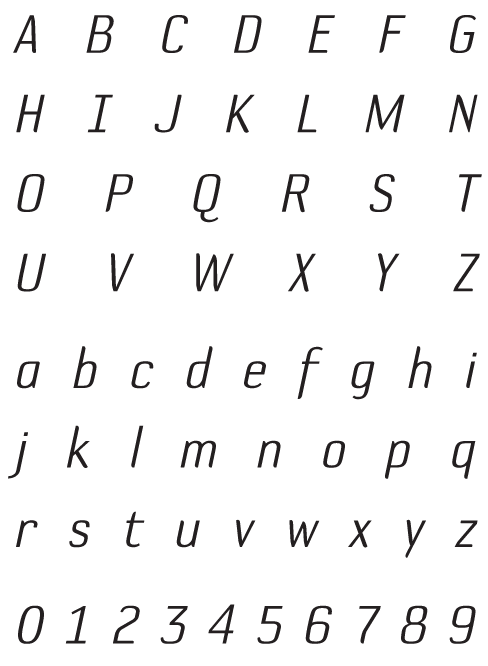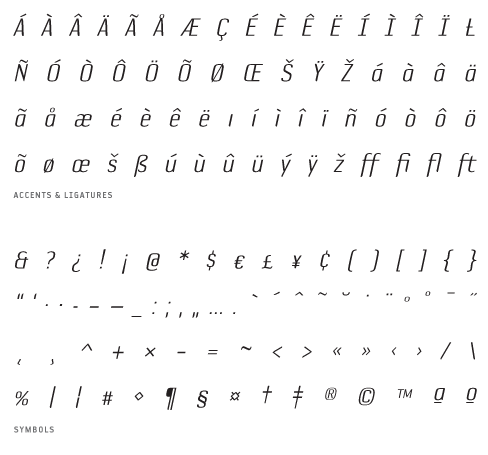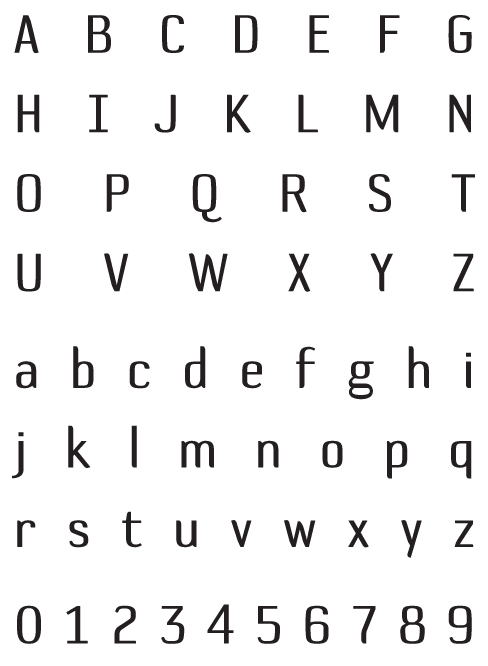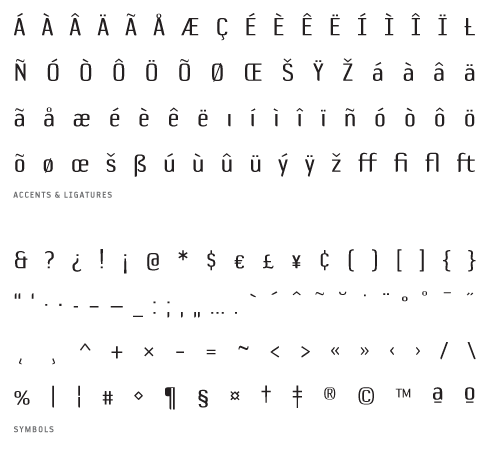 DEFAULT GOTHIC B GAUGE ITALIC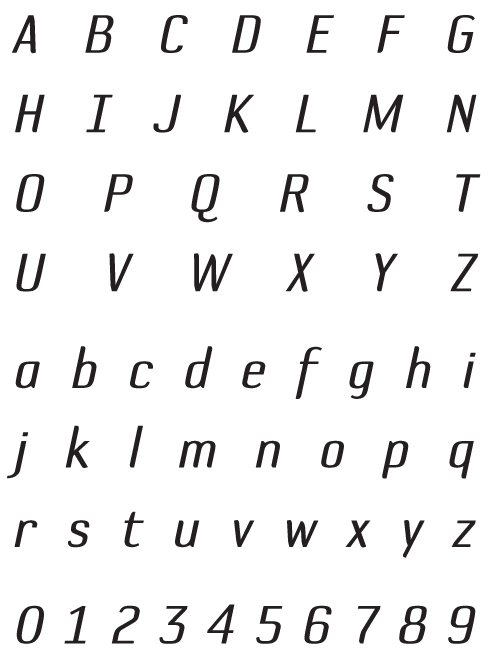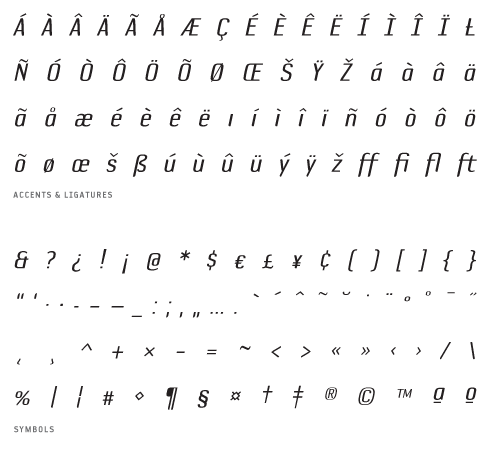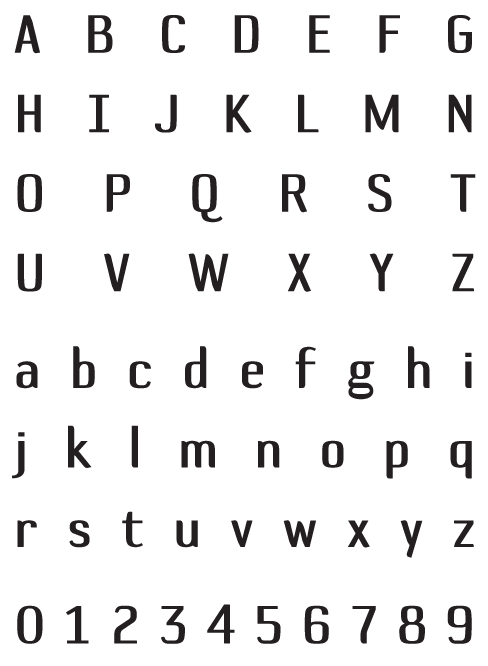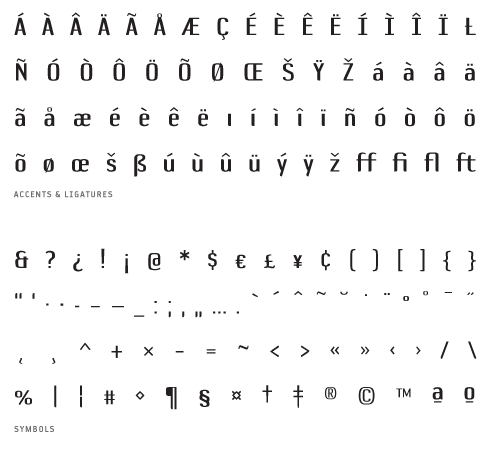 DEFAULT GOTHIC C GAUGE ITALIC