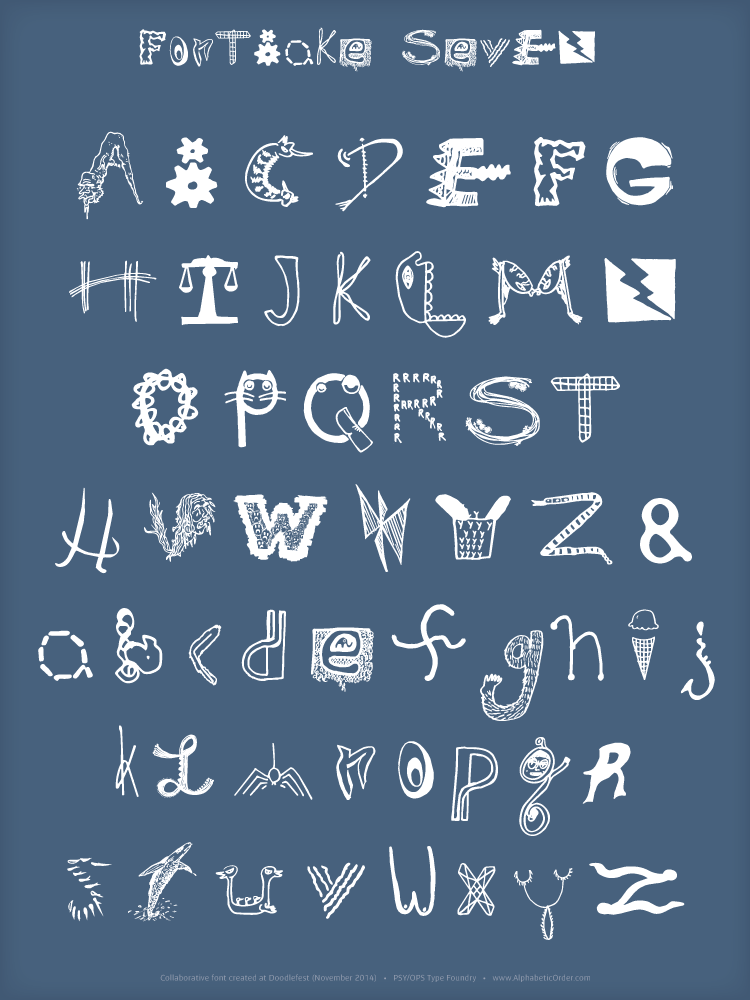 Thanks to Creativity Explored for hosting our October Doodlefest this past Saturday. It was a wonderful and well-attended event, and the creative flow was amazing. Here are some snapshots, and the results of the collective Fontbake Seven everyone contributed to.
http://alphabeticorder.com/fontbake-№-7/
The FontBake is one of a few events centered around Doodlefest, hosted by PSY/OPS Type Foundry and Alphabetic Order.
Doodlefest is a fun, free creative meet-up offered in San Francisco by several times a year. Check it out: