FRANZEN BY CLAUDIO RODIL
Franzen is a truly a chimeric design, combining a strong vertical body reminiscent of blackletter, pen-inspired stresses, and postmodern ter-minal treatments. The result is a display face that defies easy class-ification but which offers non-stop visual interest.
The Franzen fonts include: Western and Eastern European characters, Stylistic Alternates, ligatures, and more.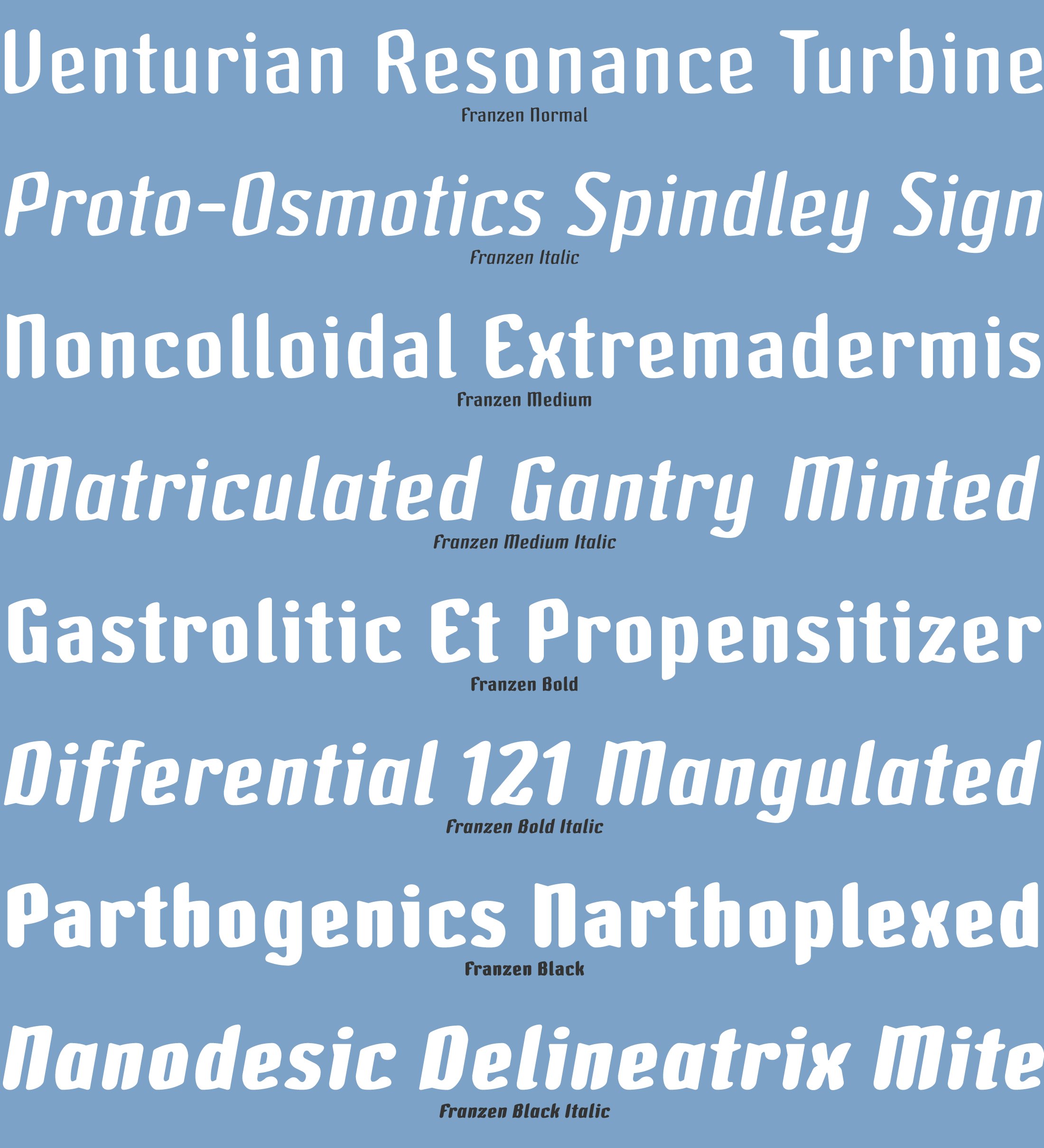 The five boxing wizards jump quickly.