HARFANG PRO BY ANDRÉ SIMARD
My goal for Harfang was to create a serif typeface that would be easy to read at text sizes, while having a strong personality at larger sizes. The initial design had a purely rounded style, but with each development pass I introduced some angularity. The final result is a typeface that is easy to read in long texts, advertising copy, annual reports and the like; but one that also provides a crisp and stylish appeal in more prominent display settings.
I choose the name Harfang (Harfang des neiges — Snowy Owl or Great White Owl) because after my first typeface, Migration, I wanted something with a thematic relation. On a more personal level, Harfang is the official bird of Québec, a country with a long winter and a wonderful, white landscape, and the place I call home. —André Simard
A Complete Set of all 12 fonts is available along with two subsets. Harfang Roman subset contains all 6 upright fonts, and Harfang Italic subset contains all 6 italic fonts. Each Harfang font includes: Extended Western and Eastern European characters, Smallcaps, Stylistic Alternates, Ligatures, Discretionary Ligatures, Mathematical Symbols, Lining Figures/Numerals, Oldstyle Figures/Numerals, and more.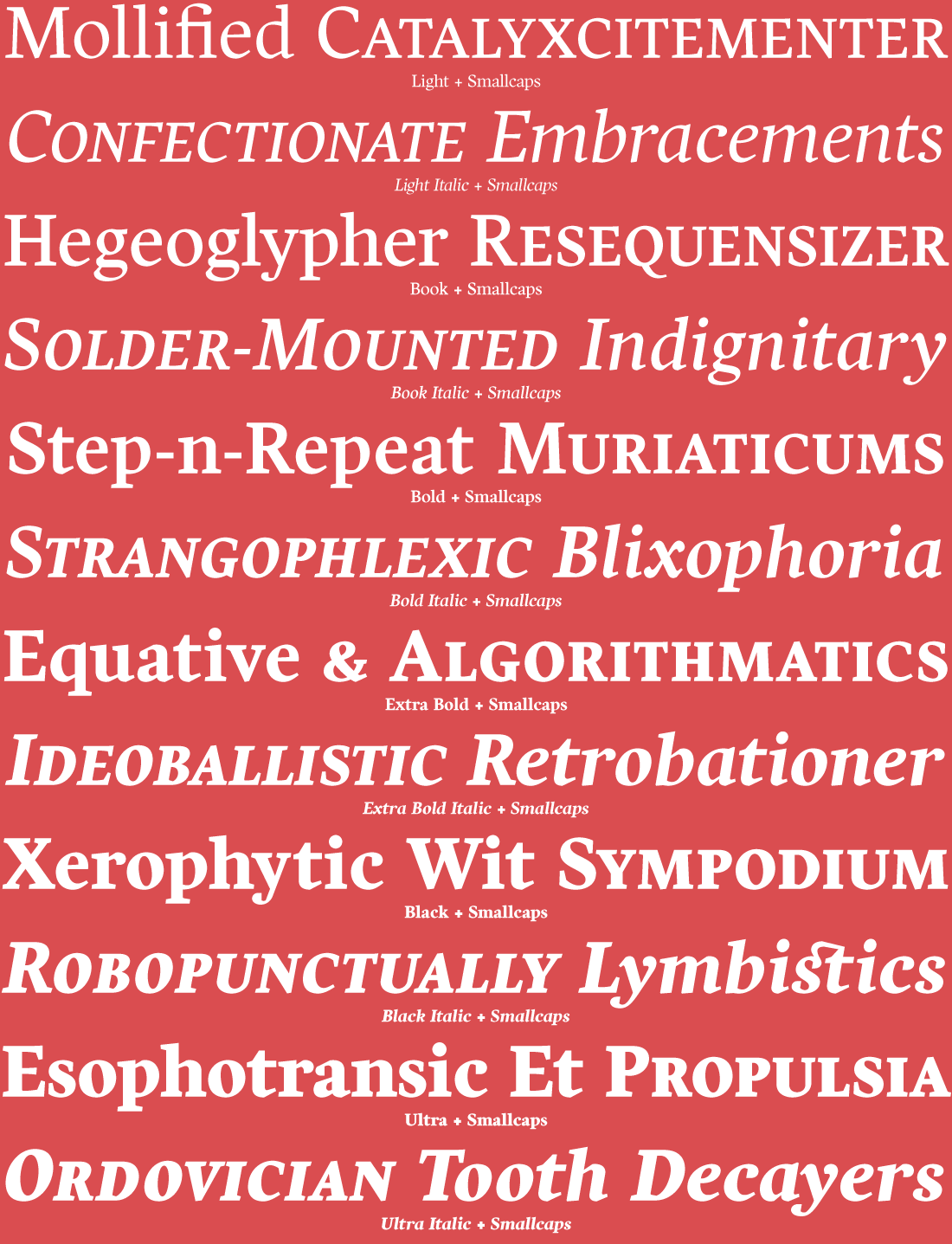 The five boxing wizards jump quickly.







HARFANG EXTRA BOLD ITALIC






HARFANG UPRIGHT TEXT SAMPLE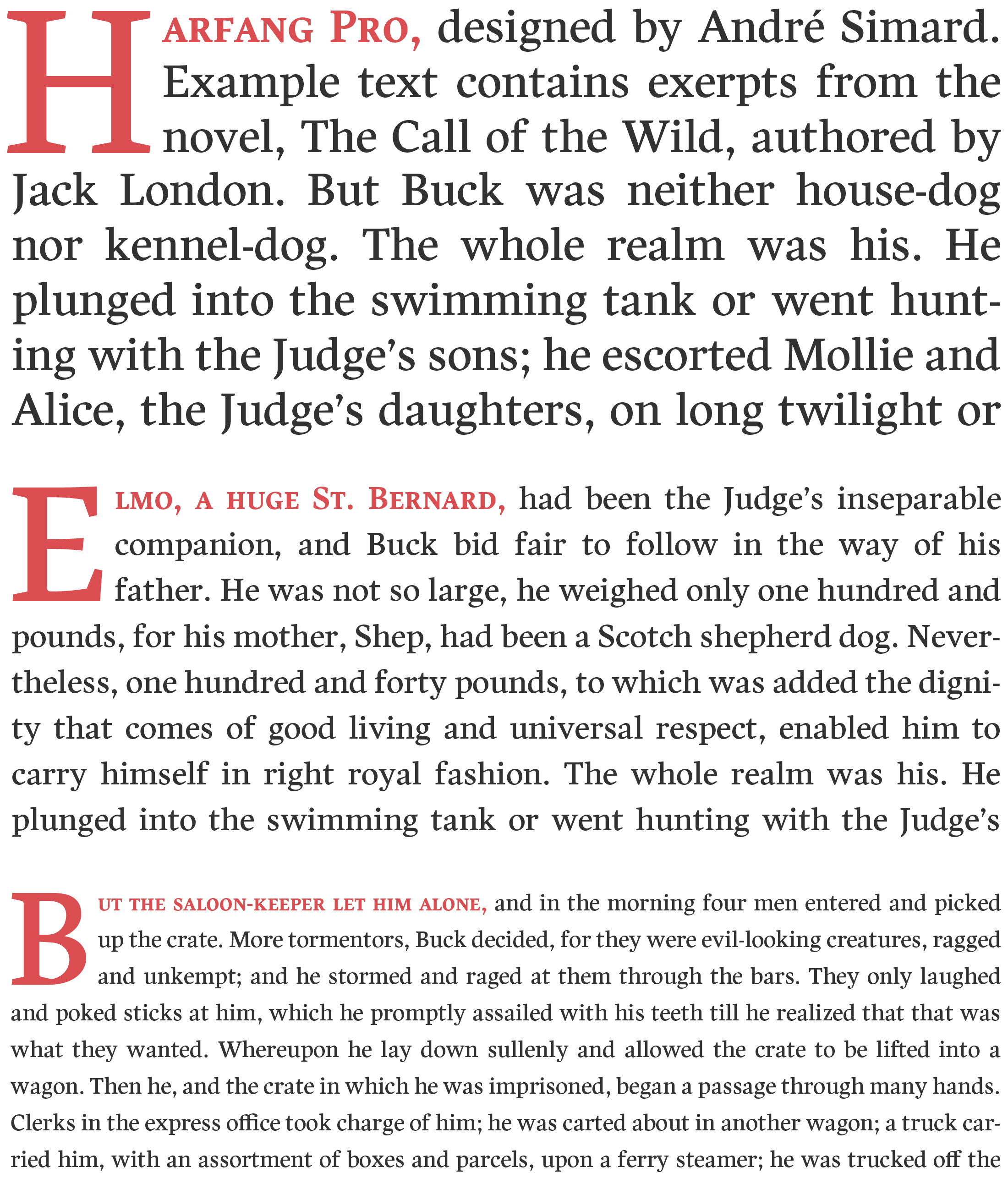 HARFANG ITALIC TEXT SAMPLE