KRASIVYI DESIGNED BY JOHN WIESE
Do you need to stand out?
Krasivyi is ready for your next poster, bulletin, newspaper, bill, placard, or headline. Whether or not at a small or large size this slab is ready to be noticed. This font is perfect for screen, on paper, in ink, or pressed into metal (and everything else).
The Krasivyi typeface contains five slab serif fonts: Regular, Italic, Bold, Bold Italic, and SCOSF (Smallcaps and Old Style Figures).
Each Krasivyi font is OpenType encoded and includes: Extended Western and Eastern European characters, Accents, Ligatures, Punctuation, Grammatical Marks, and more.
©

 

PSY/OPS Type Foundry • 

1999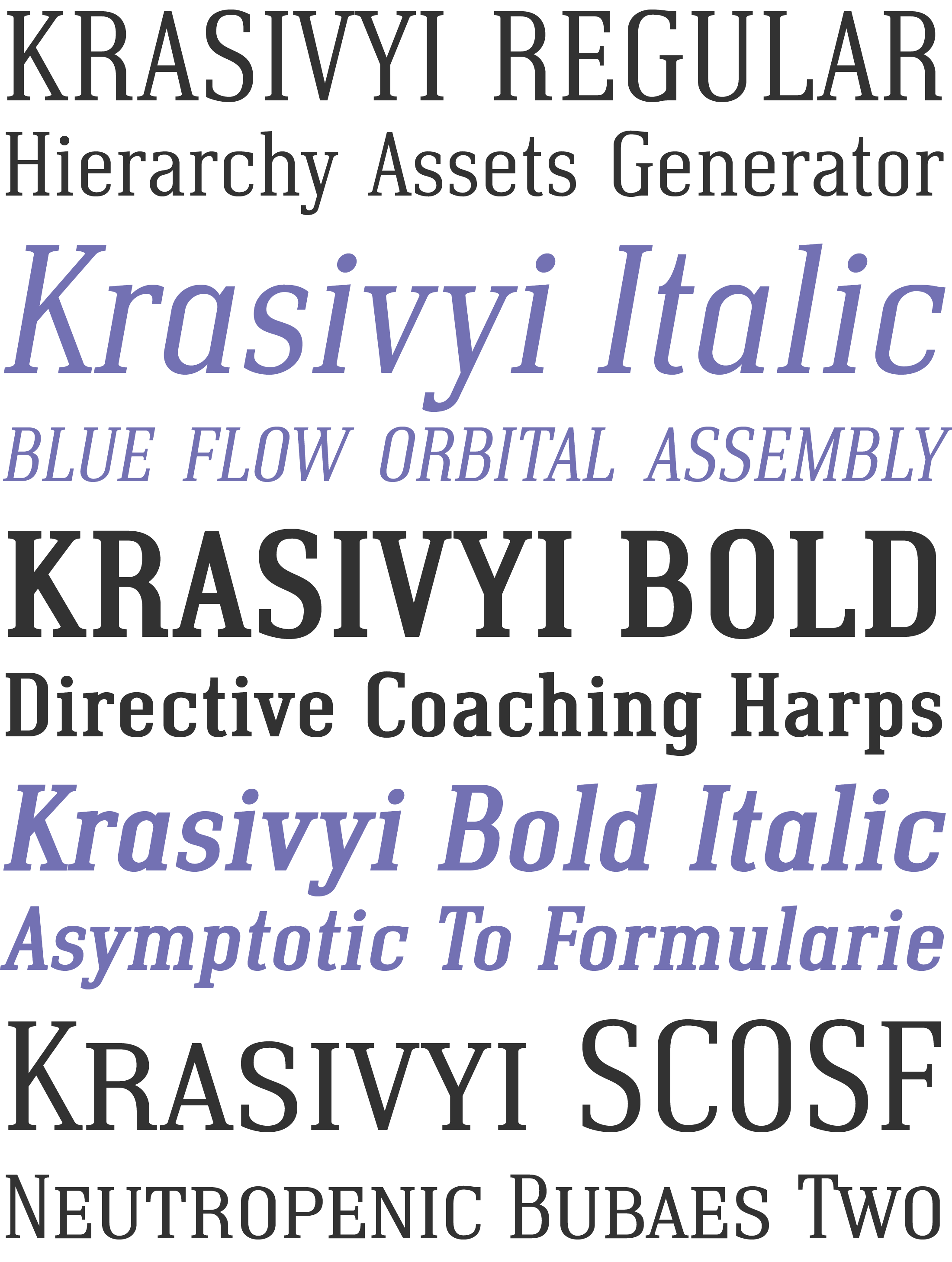 The five boxing donkeys jump quickly.