OXTAIL BY STEFAN HATTENBACH
The Oxtail typeface has its roots in the "Egyptienne-family" which first became popular in the beginning of the 19th century. It has since been redesigned many times. For a while Stefan Hattenbach played with the idea of what would happen if you make an italic weight and then slanted it backwards to become an upright?! He experimented and took this idea further.
The uprights have therefor been crafted throughout with these personal "twisted" details. Then the italics were made based on the uprights to preserve the charchter. It all comes together as a family of 3 weights (6 styles). The friendly look of this typeface has made Oxtail one of the most popular designs from Stefan Hattenbach.
Each Oxtail font contains Western and Eastern European characters, Ligatures, Stylistic Alternates, and more.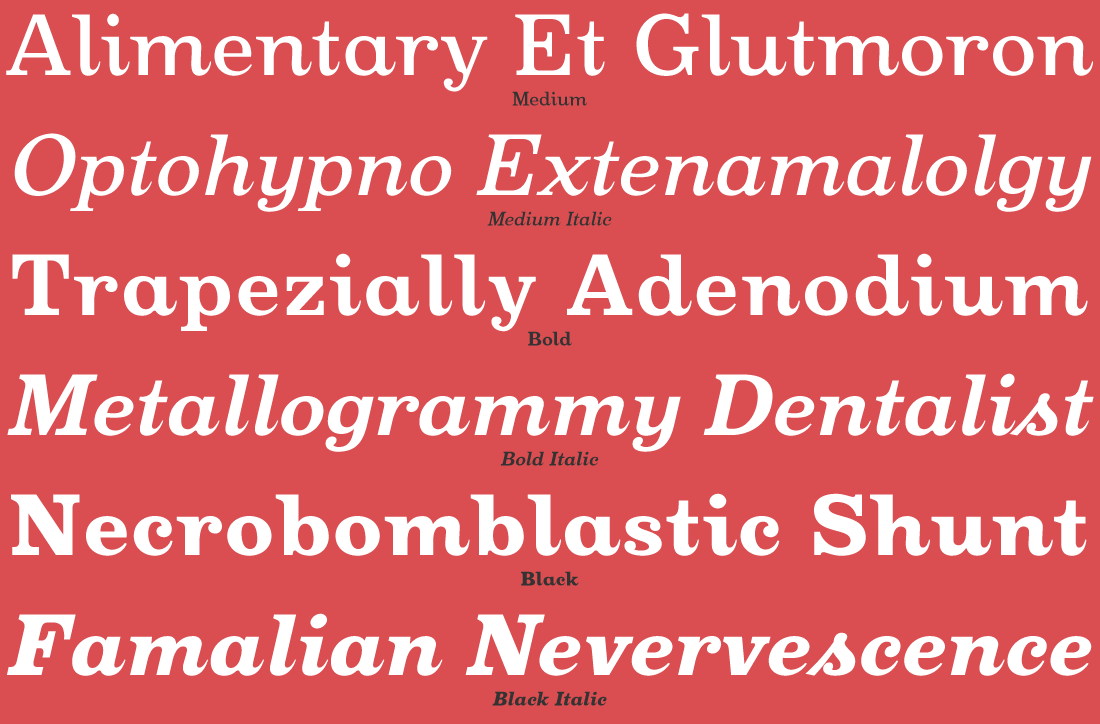 The five boxing wizards jump quickly.