PEREGRINE TITLING BY RXC
Four increasingly heavy fonts make up the Peregrine Titling typeface. Regular, Demi, Bold, and Black.
This display font contains a variety of alternate uppercase glyphs and a few unique ligatures. Plus a full set of 
Western and Eastern European characters,
© PSY/OPS Type Foundry 
1996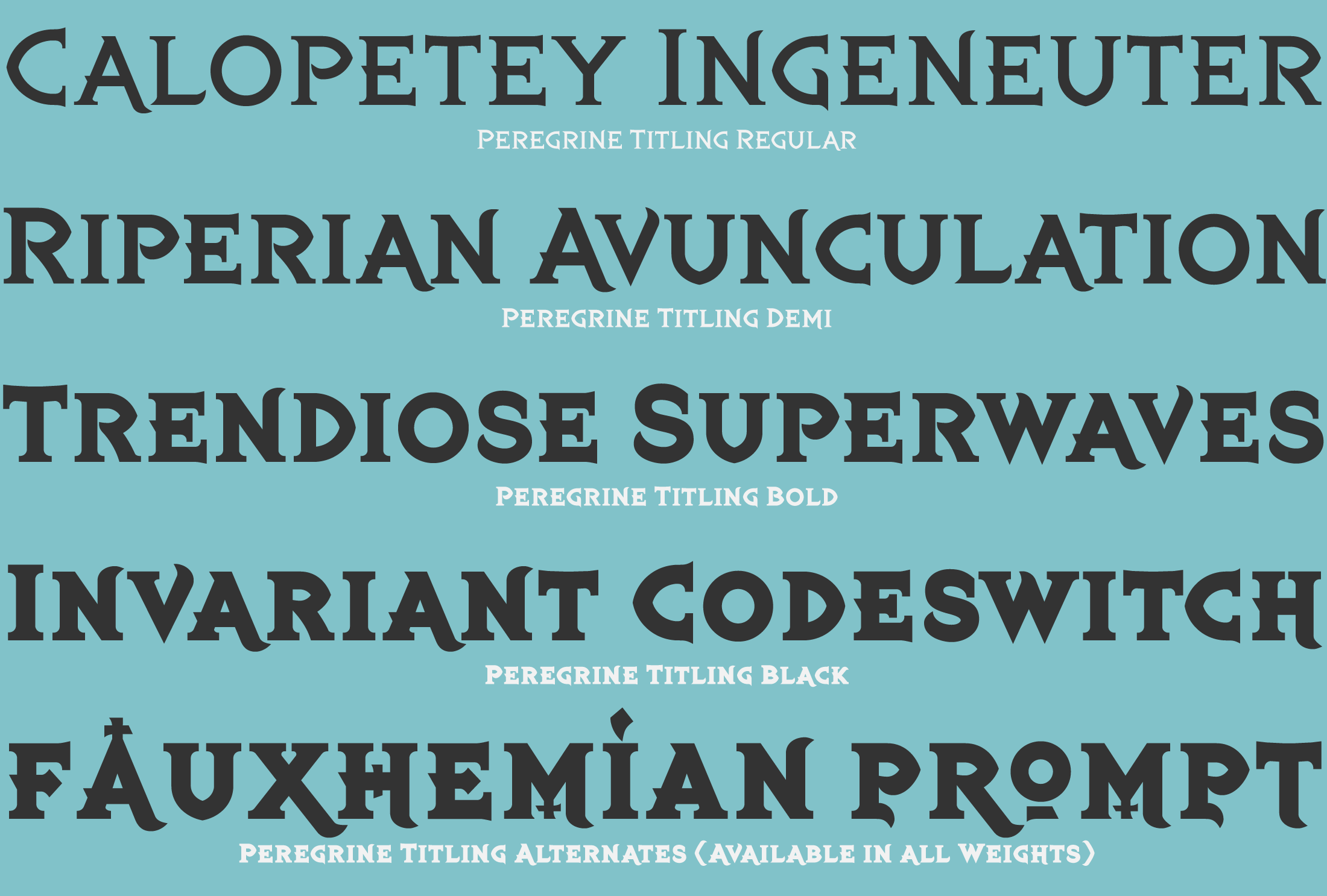 The five boxing wizards jump quickly.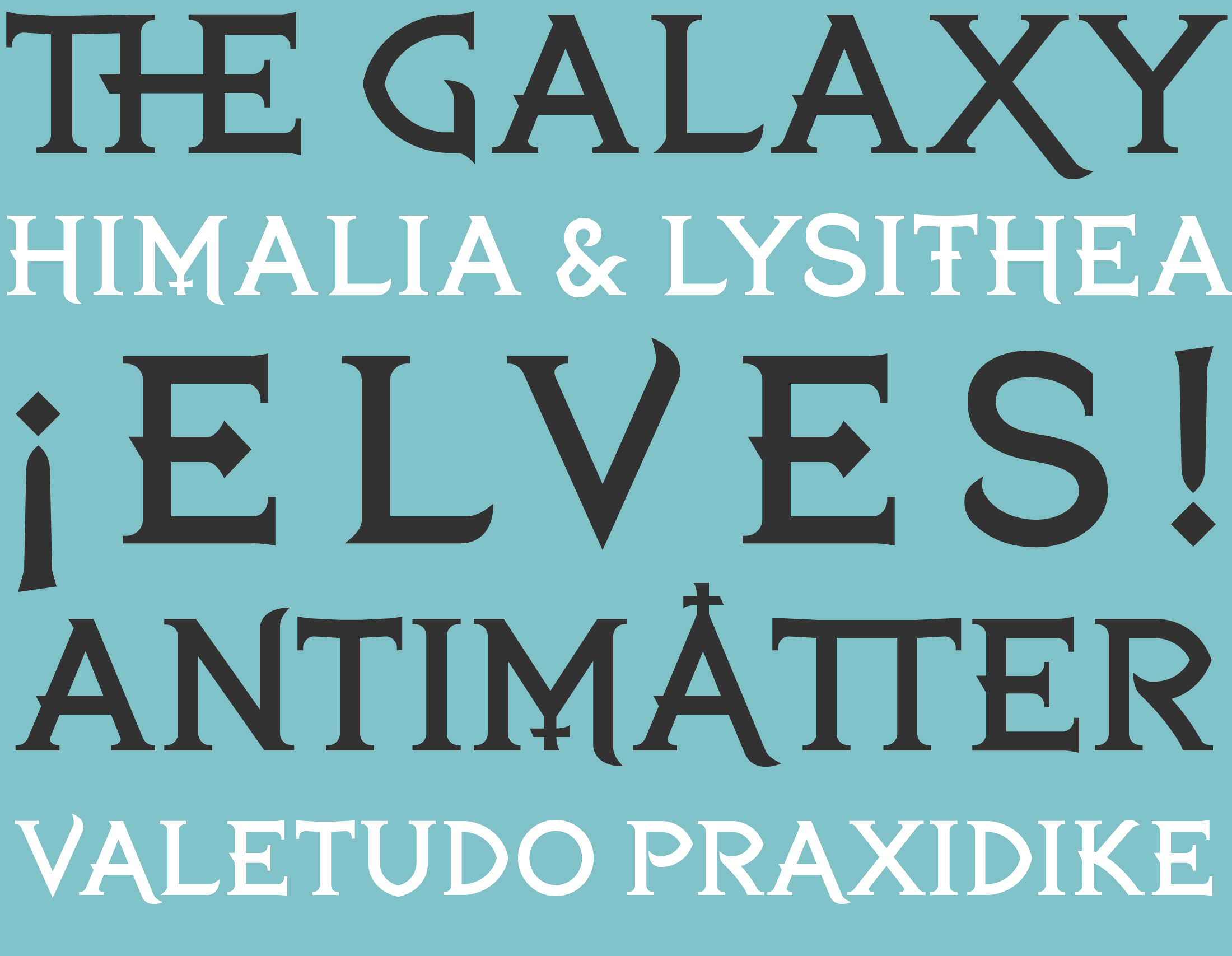 PEREGRINE TITLING CHARACTER SET
PEREGRINE TITLING REGULAR