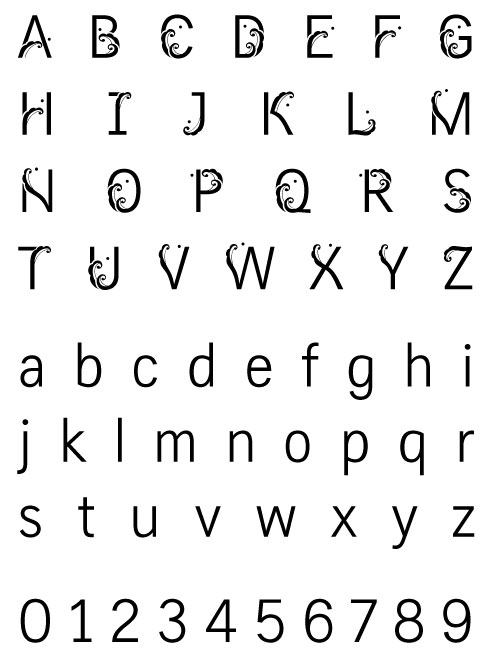 HARUNAMI EMBELLISHED BY CHIHARU TANAKA
HaruNami ("spring wave") fuses Japanese ornamentation with the Roman alphabet. All the motifs in the typeface are based on traditional Japanese wave ornamentation. HaruNami Complete has a unique stylistic system that ranges from Simple to Ornate. The Simple font is a purely functional sanserif that is ready to use as text type. The three other styles — Decorative, Embellished and Ornate — progressively apply the wave ornamentation.
Add to Cart → Harunami Complete Set. $69
Add to Cart → Harunami Simple. $32
Add to Cart → Harunami Decorative. $32
Add to Cart → Harunami Ornate. $32
See more Harunami font purchasing options here.