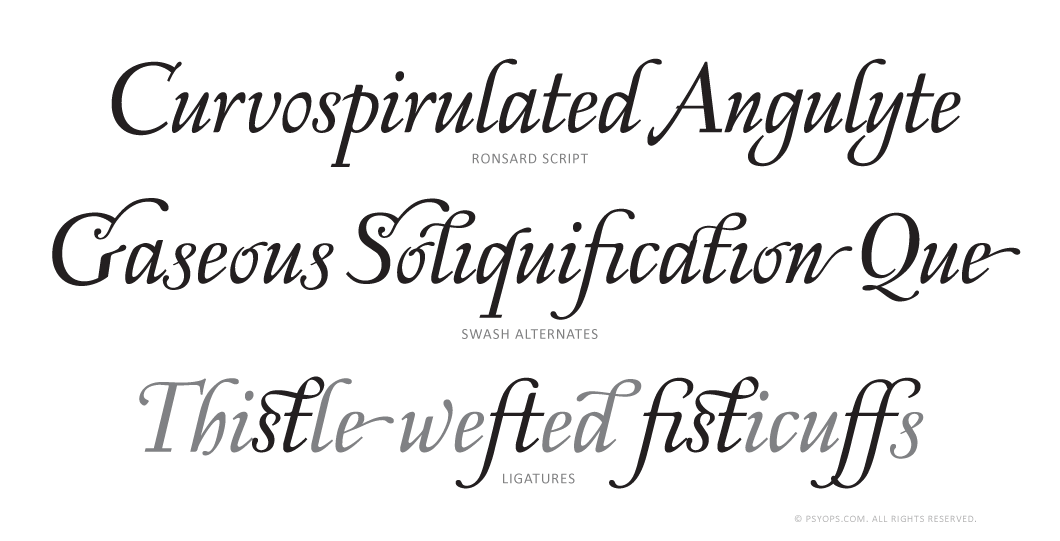 Ronsard Complete
BY LARS BERGQUIST
Ronsard Complete is the entire Ronsard font family in one neat package. Ronsard is a fancy, Renaissance-era cancellaresca with with both a normal italic style and a swash alphabet. The Ronsard Complete fonts include: Western and Eastern European characters, ligatures, and more. Stylistic Alternates and Swash Alternates are also available.
Add to Cart → Ronsard Normal. $32
Add to Cart → Ronsard Swash. $32
See more Ronsard font purchasing options here.