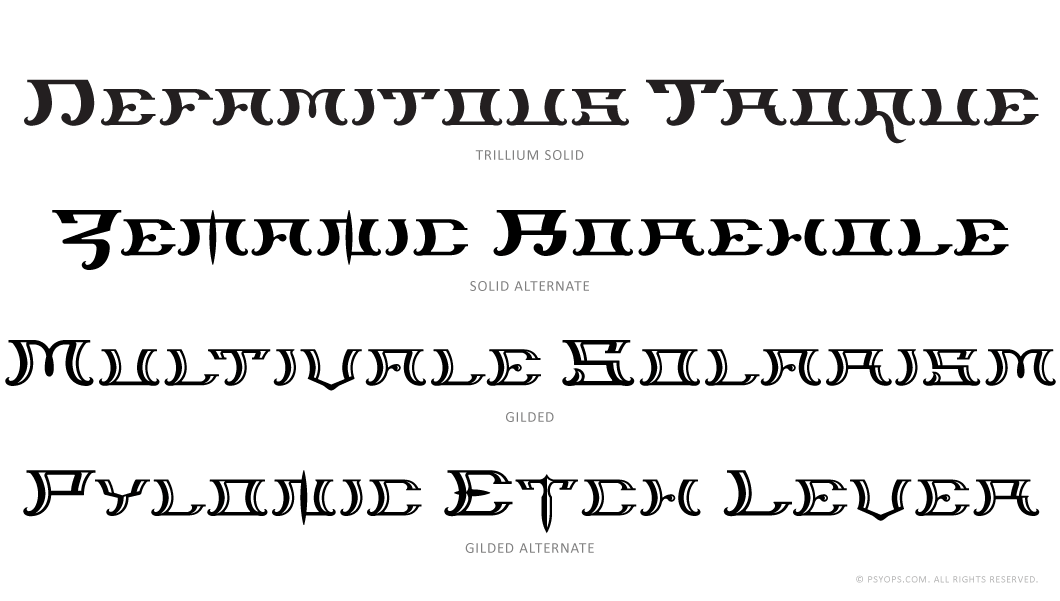 Trillium Set
BY RXC
 Trillium is a striking, extraterrestrial, display font family designed by Rodrigo Cavazos for PSY/OPS Type Foundry. The Trillium Set includes a solid font and the more decorative "gilded" font, each with their own set of alternate letters.
The Trillium fonts include: Western and Eastern European characters, smallcaps, and more.
Add to Cart → Trillium Regular + Alternates. $32
Add to Cart → Trillium Gilded + Gilded Alt. $32
See more Trillium font purchasing options here.