Armchair Modern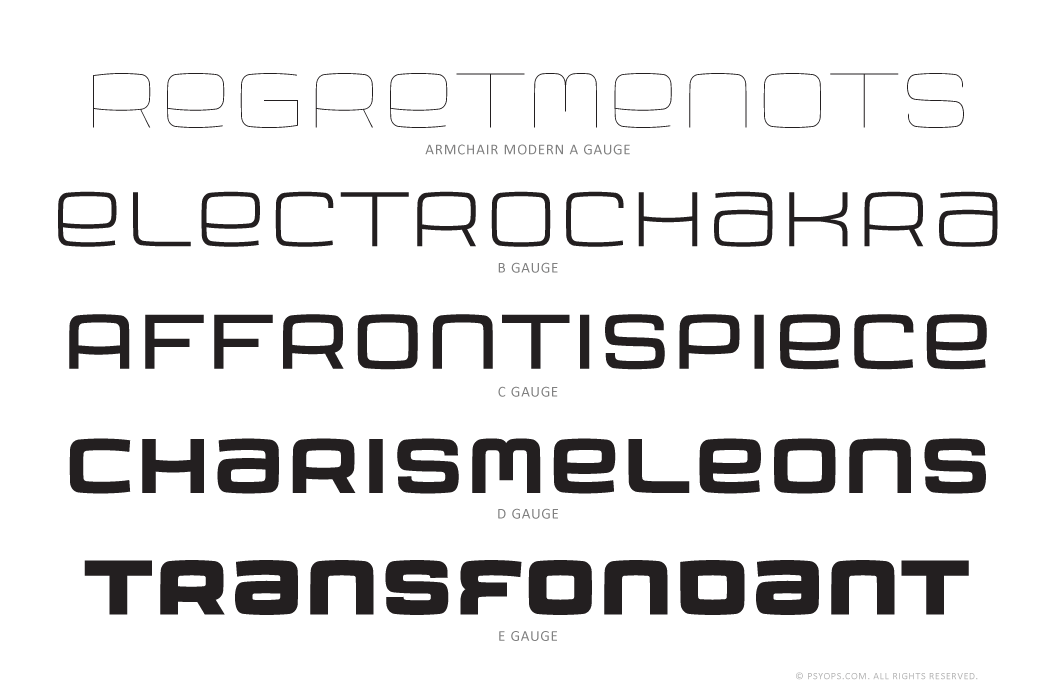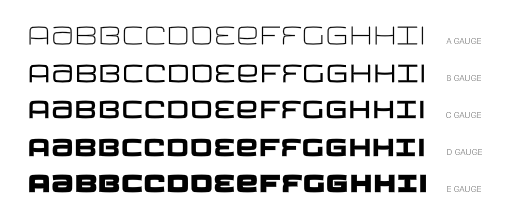 Armchair Modern

BY STEFAN KJARTANSSON AND RXC
Growing up in Iceland, I was exposed to Scandinavian modernism from an early age. My parents had Arne Jacobsen furniture around the house and I was always enticed by the fun shapes and colors...." —SK
Armchair Modern is derived from the logo created for Armchair Media Group by Stefán Kjartansson in 2001. The design is unabashedly ultra-modern, reminiscent of work by Mark Newson and the aforementioned Jacobsen. Armchair Media is a consulting company, working with clients from the Web and interactive TV, so the super-elliptical letterforms are also intended to evoke a traditional TV screen or CRT display.
Kjartansson on Typeface & Furniture design:"To me, both need to be appealing to the eye, and simple; with a solid foundation and clean lines. Both require balance, even if it is dynamically achieved. Armchair itself offers domestic sanctuary; the promise of a bright and friendly future by way of a nostalgic past."
The Armchair Modern fonts include: Western and Eastern European characters, Stylistic Alternates, and more.
Add to Cart → Armchair Modern Set. $89
Add to Cart → Armchair A Gauge. $36
Add to Cart → Armchair B Gauge. $36
Add to Cart → Armchair C Gauge. $36
Add to Cart → Armchair D Gauge. $36
Add to Cart → Armchair E Gauge. $36

Showing all 6 results