PLEXO BY GABOR KOTHAY
The PLEXO system consists of 9 fonts — grouped into 4 primary styles, with one extra variant — which can be used individually, or colorized and layered as text blocks to create a wide range of two-tone effects. The forms are perfect for creating fields of typographic texture, cryptic border motifs, stylized dropcaps, print-ready monograms & logotypes, or whatever else your imagination allows. The design is a product of Hungary, compliments of designer Gábor Kóthay.
The Plexo fonts include: Western characters, and more.
Buying Options
Multi-Font Packages:
Single Weights and Styles: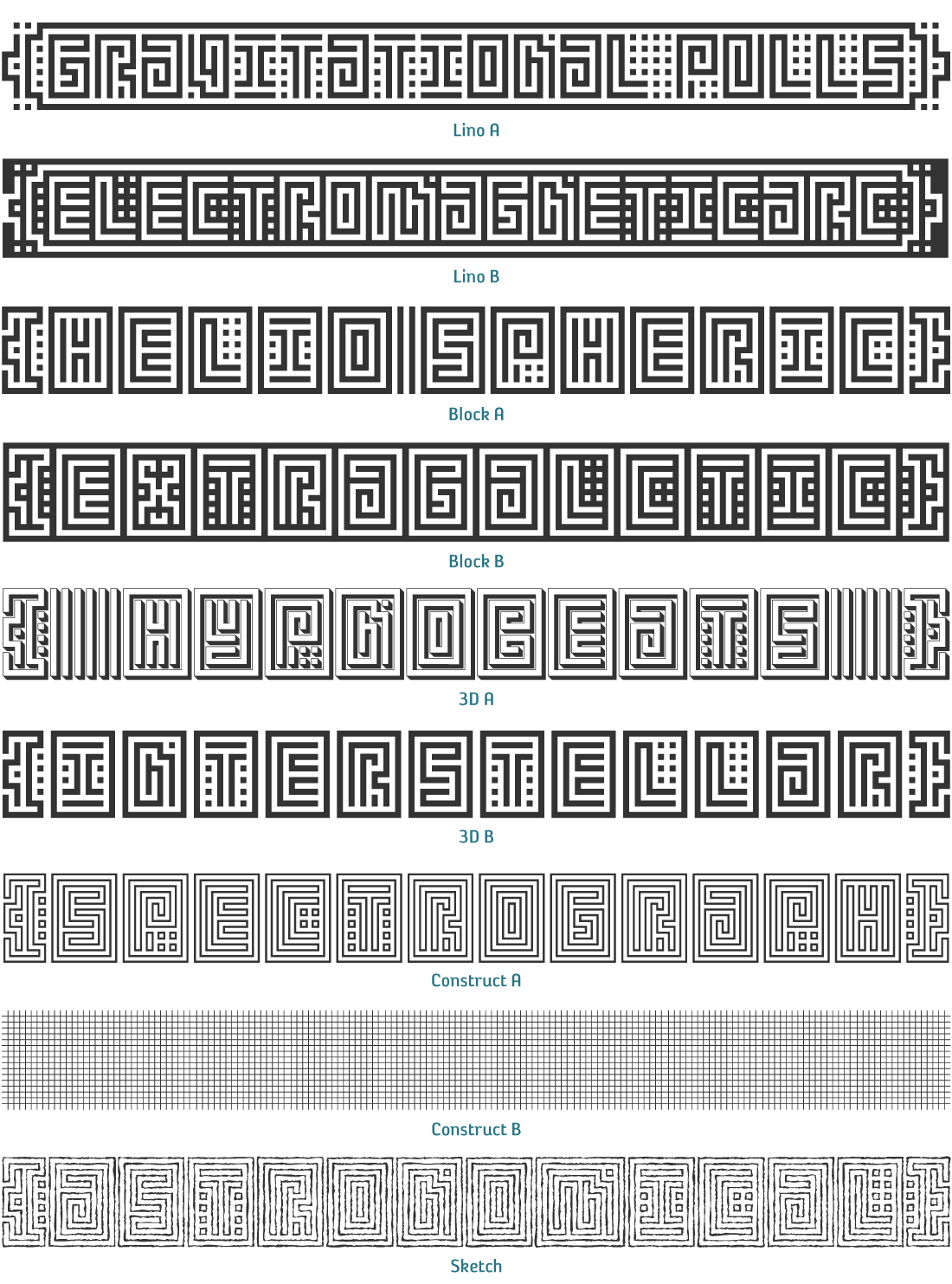 (-The five boxing wizards jump quickly-)