TRANSFER BY JULIAN JANISZEWSKI AND RXC
Transfer is a modern, bendy, sans serif type family.
The Transfer fonts include: Western and Eastern European characters, ligatures, stylistic alternates, and more. Transfer is also known as Transfer Sans.
There are a variety of subsets available for Transfer:
Upright Subset contains 7 upright fonts in the A-G Gauge weights.

Italic Subset contains 7 italic fonts in the A-G Gauge weights.

A Core Subset is available with 6 fonts in both the upright and italics of the C-E Gauge weights.

Finally there is Contrast Subset with 8 fonts showcasing the extremes of Transfer, included are the upright and italic styles of the A, B, F and G Gauge weights.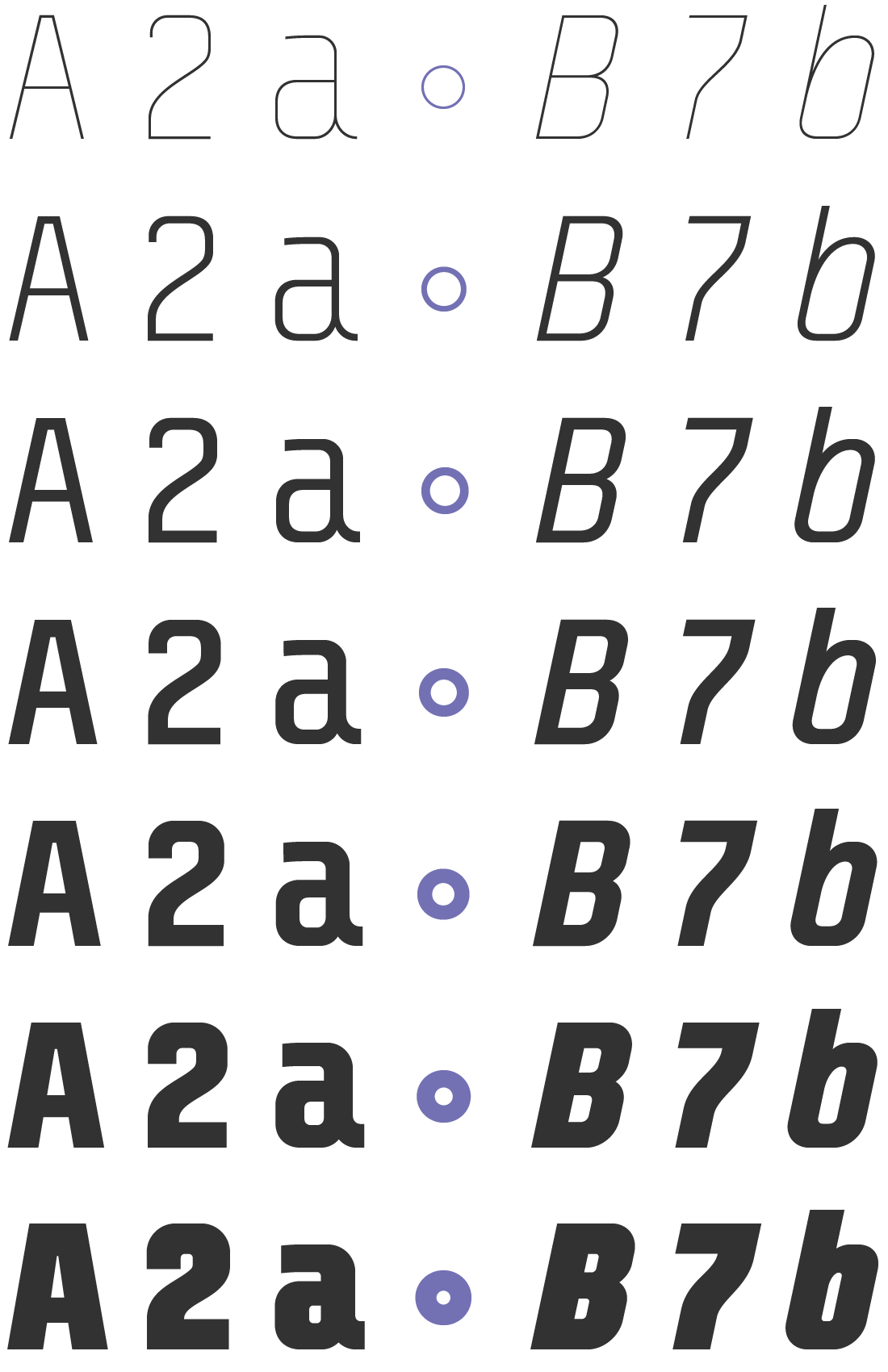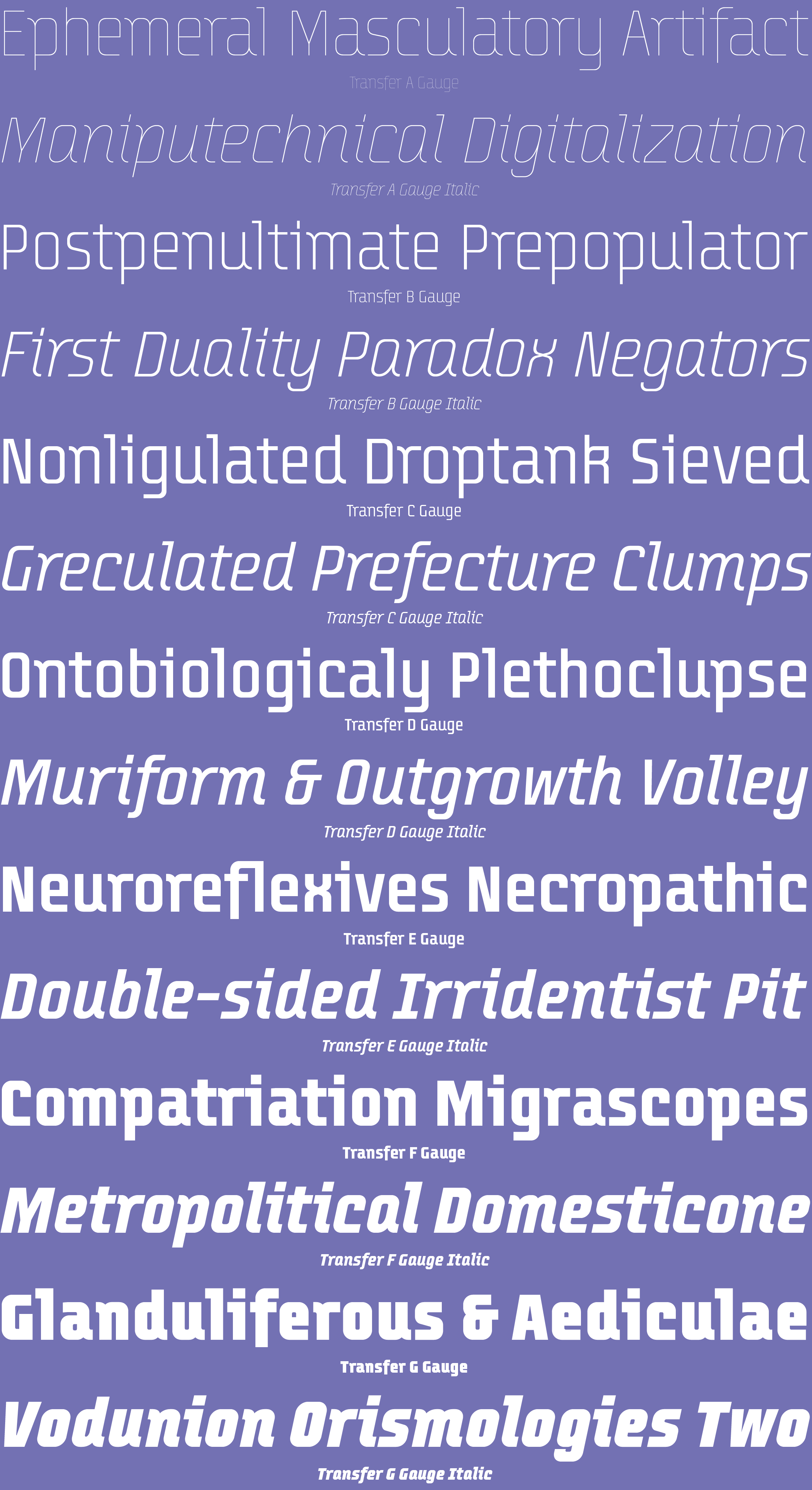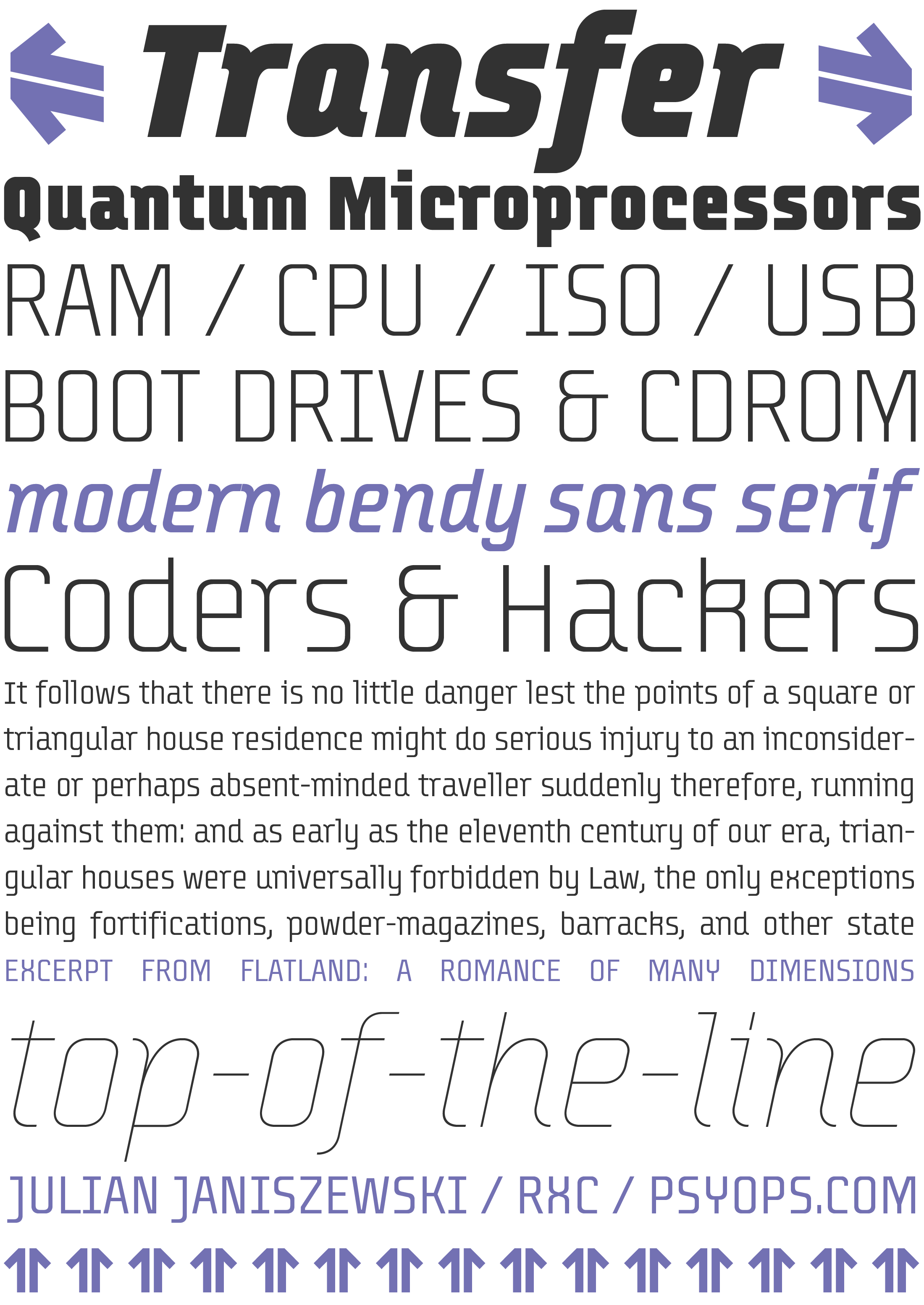 The quick brown fox jumps over the lazy dog.