CORBEAU PRO BY ANDRÉ SIMARD
Corbeau, designed by André Simard, is a sans serif typefaces. Integrating gentle curves into an overall program of squarish forms, André Simard has drawn on the lessons of predecessors such as Eurostile and FF Meta to arrive at Corbeau's fully contemporary design. The design is precise and approachable, and in keeping with the geometry of the roman, a slanted roman is partnered to it.
The result is an open, uncomplicated typeface that is easy to use for everyday typography of all kinds. The generous range of weights and the proportions and details of its several widths give Corbeau an impressive efficiency in text settings and a commanding presence in display.
There are three subsets of fonts available for Corbeau. The Standard Subset contains all 16 Standard style fonts. The Condensed Subset contains all 16 Condensed style fonts. And, the Extended Subset contains all 16 Extended style fonts. A complete set, and individual fonts are also available.
The Corbeau typeface if offered with three widths (Standard, Condensed, Extended) of 16 fonts each. For a total of 48 fonts. Which include Extended Western and Eastern European Characters, Smallcaps, Ligatures, Alternates, and more.

TYPE TESTER — STANDARD / CONDENSED / EXTENDED
The quick brown fox jumps over the lazy dog.
The quick brown fox jumps over the lazy dog.
The quick brown fox jumps over the lazy dog.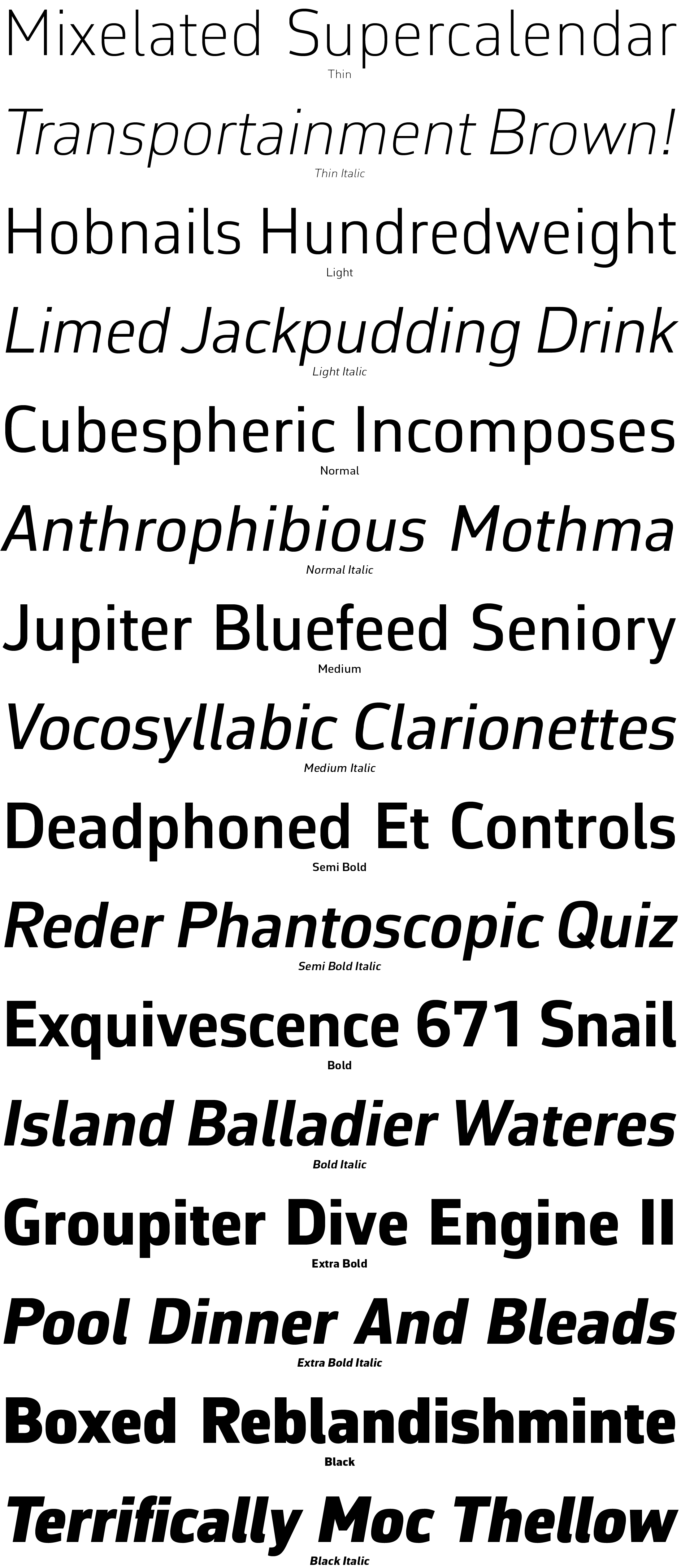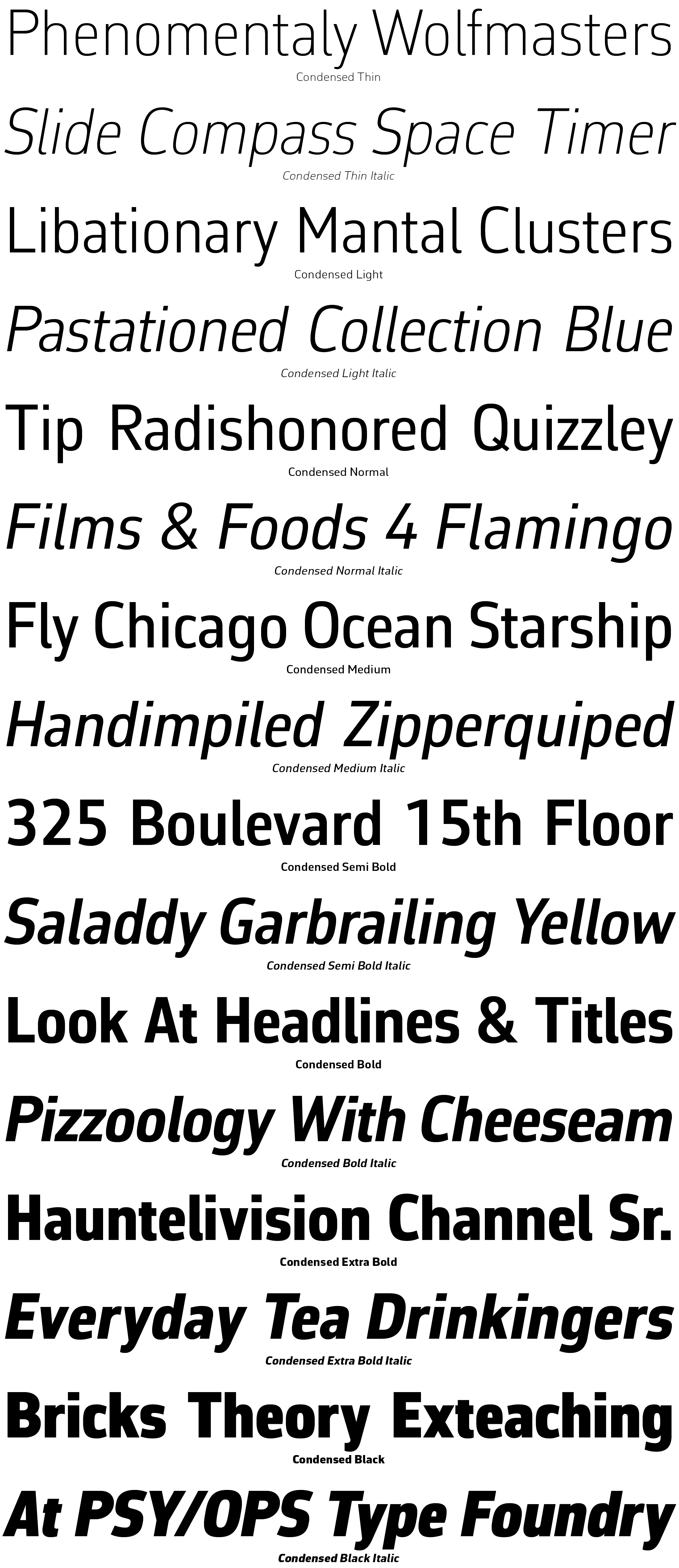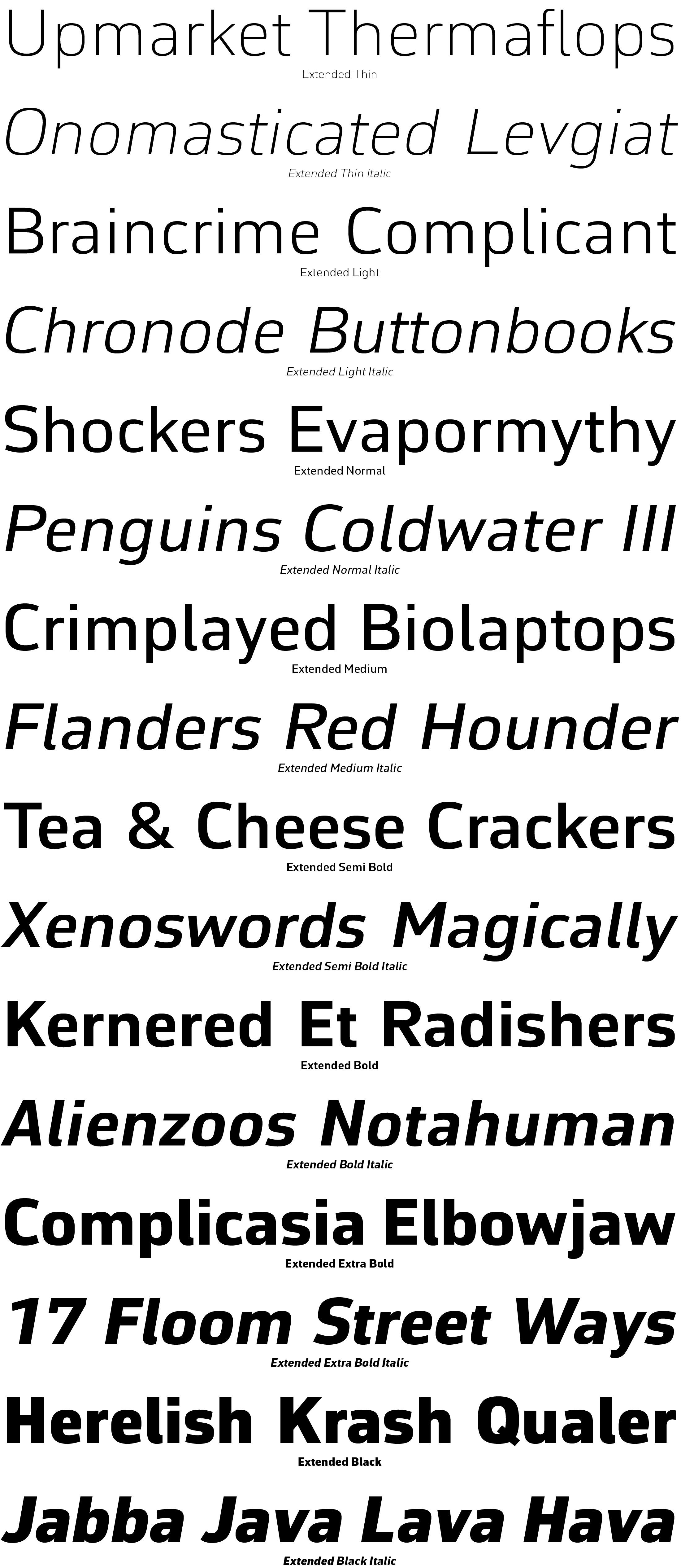 CORBEAU CHARACTER SET REFERENCE
CORBEAU IS A 48 FONT FAMILY THAT CONTAINS A LARGE CHARACTER SET. TWO EXAMPLES OF THAT CHARACTER SET ARE BELOW FOR REFERENCE. BUT DO NOT WORRY, EVERY FONT CONTAINS THE SAME CHARACTER SET.
CORBEAU CONDENSED NORMAL ITALIC