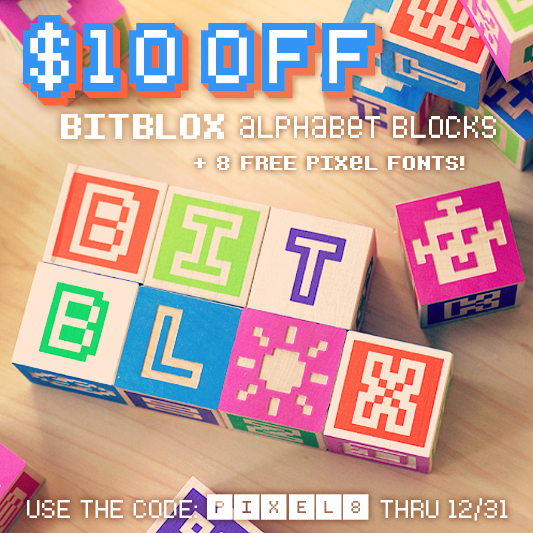 Bitblox are hand-manufactured alphabet blocks with a digital twist. Their pixelated design harkens back to the days Pong and other glorious 8-bit games.
Now through the end of 12/31/13 use the code pixel8 to get $10 off your alphabet blocks!
Bitblox are a limited-edition item, available exclusively from Glyfyx & PSY/OPS Type Foundry. A numbered and signed Certificate of Authenticity accompanies each set.

Each set of Bitblox includes 28 alphabet blocks, featuring a total of 168 letters, numbers, symbols and quirky pictograms.
These vibrantly printed wooden alphabet blocks make great presents to the screen-obsessed pixel-lovers in your life. Buy them here!