Carouge Pro by Andre Simard now graces our virtual typeface shelves. With sixteen fonts from Ultra Thin to Ultra, Carouge Pro offers an amazing range. It's pretty much our favorite typeface to use when tapping out messages these days. From the type designer himself:
When I designed Carouge, I wanted to create a typeface with a sober appearance and a dash of audacity. Carouge provides a fine balance between two different worlds." —Andre Simard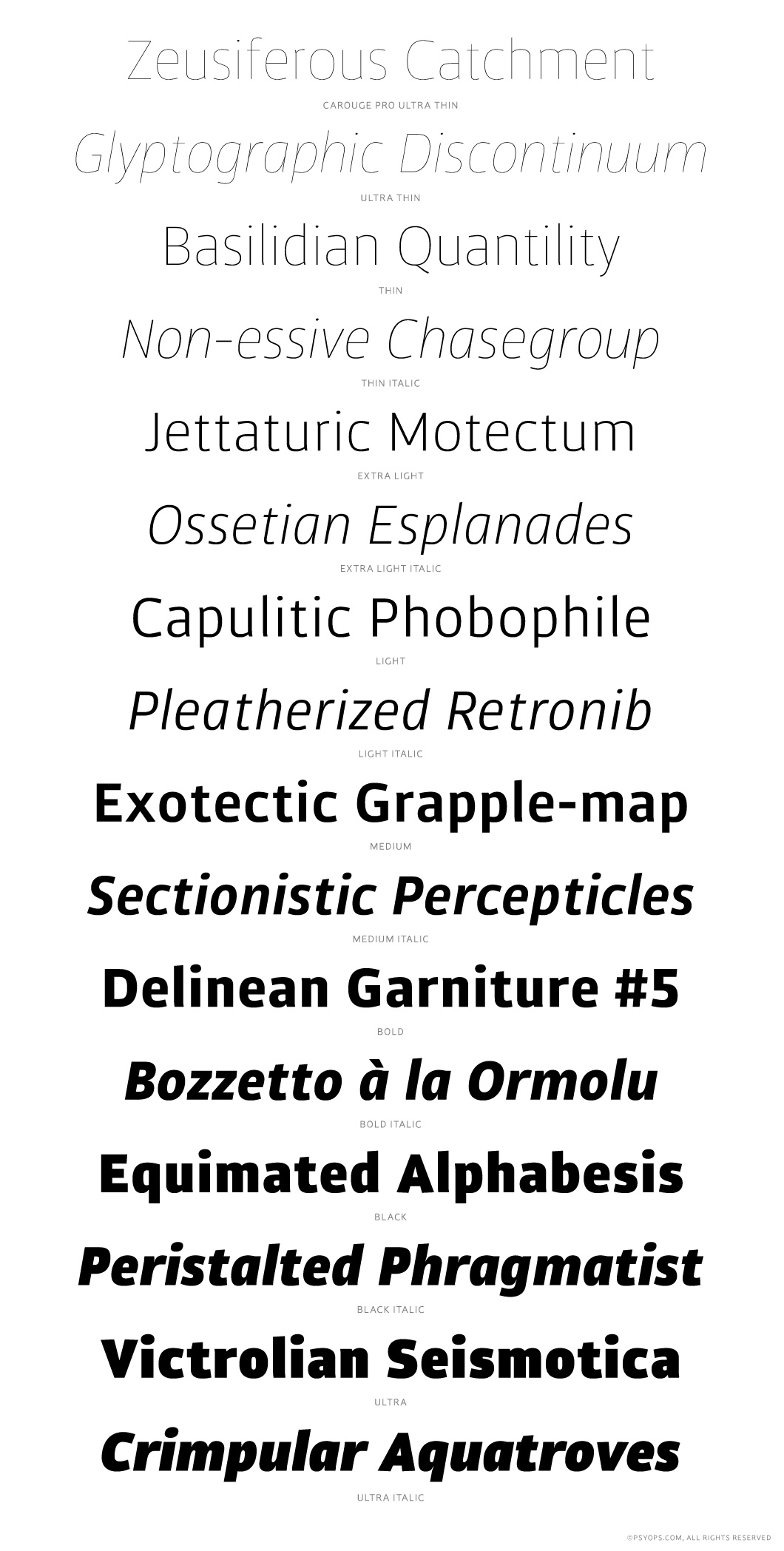 See more of Carouge Pro right here.